Engineer Electrical Engineering or Physicist or similar (f/m/x)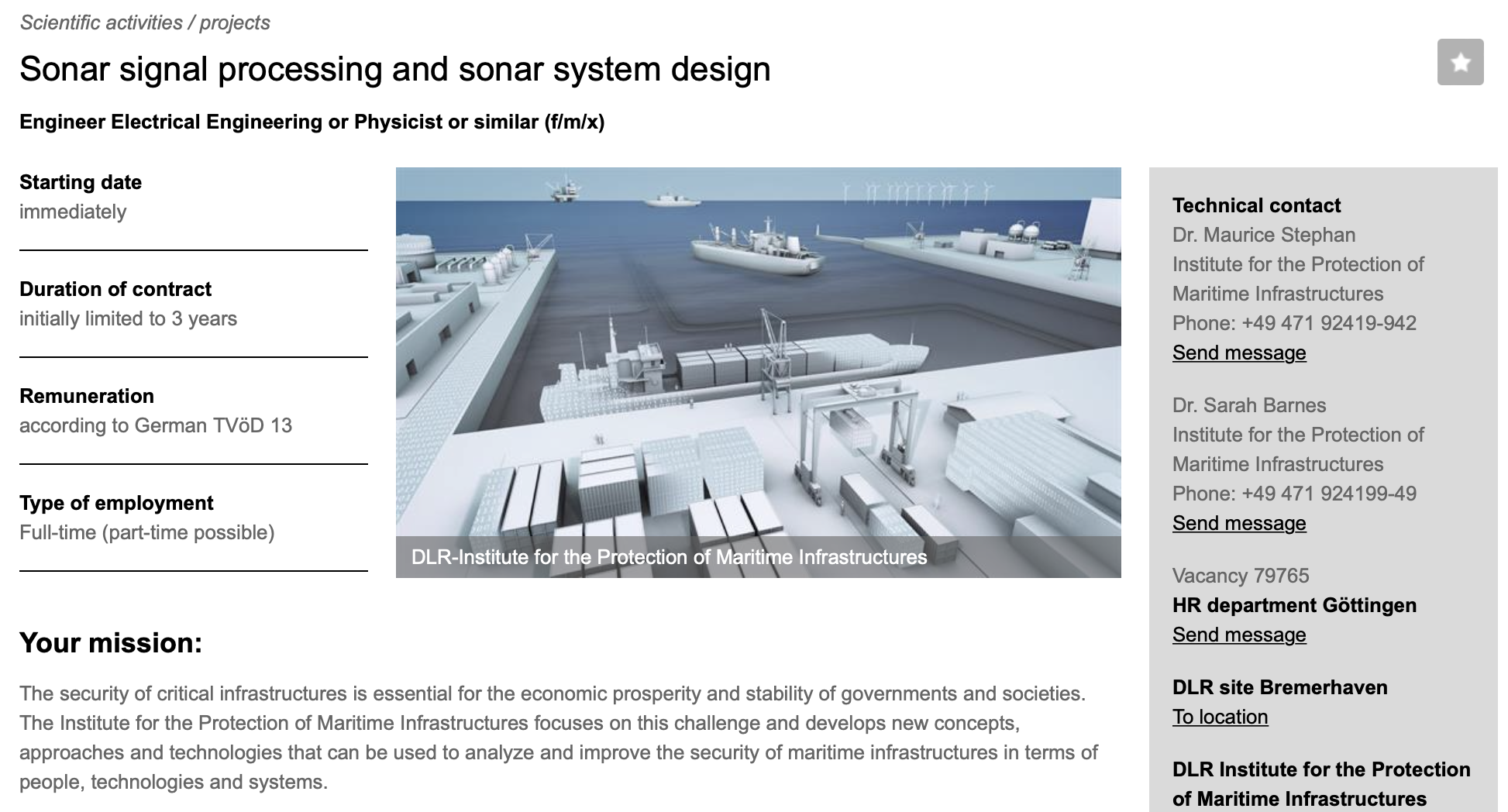 The Maritime Security Technologies department is dedicated to addressing a wide range of technological challenges required for the implementation and testing of innovative system concepts for the protection of maritime infrastructures. This includes the development and testing of sensors in the underwater area, in particular active sonar systems.
This position involves the development of methods and algorithms for sonar signal processing as well as the simulation of the underlying acoustic channel. Innovative multiple-input multiple-output (MIMO) sonar systems will be the focus of the research, with complex requirements on the underlying signal processing. Part of the research is the development and practical implementation of improved beamforming algorithms as well as the resulting analysis by means of simulations. Another key focus is on the implementation of efficient back-projection algorithms, which are suitable for near- and far-field applications. The context of the mentioned scientific activities is the underwater monitoring of maritime infrastructures where different acoustic channel properties can be found. Considering the variety of underwater conditions, it is essential to develop sonar systems for specific applications. A further task is to find suitable system specifications for a variety of applications and to design sonar demonstrators for testing under real conditions together with research and industry partners. Existing and resulting systems will also be integrated into into the maritime situation picture of the Institute.
If desired, we will assist the candidate in pursuing a PhD.
Your tasks will include:
development of methods and algorithms for sonar signal processing
extension of an existing sonar simulation environment and execution of simulated investigations
design of sonar arrays for future sonar demonstrators
experimental testing of developed sonar systems, with comparison to simulated results
integration into a maritime situation picture
completed scientific university studies (university diploma or master's degree) in an engineering field (e.g., electrical engineering), a natural science field (e.g., physics), or other courses of study relevant for the job
knowledge and experience in programming, instrument control and digital signal processing
knowledge and experience in the field of underwater acoustics, radar or similar
command of the English language, both written and spoken
excellent communication skills, a high degree of motivation, flexibility and enjoyment of interdisciplinary collaboration
Look forward to a fulfilling job with an employer who appreciates your commitment and supports your personal and professional development. Our unique infrastructure offers you a working environment in which you have unparalleled scope to develop your creative ideas and accomplish your professional objectives. Our human resources policy places great value on a healthy family and work-life-balance as well as equal opportunities for persons of all genders (f/m/x).Individuals with disabilities will be given preferential consideration in the event their qualifications are equivalent to those of other candidates
DLR - Helmholtz / Deutsches Zentrum für Luft- und Raumfahrt
---
Visit employer page
---
Deadline:
2023-06-30
Location:
Germany, Bremerhaven
Categories:
communication skills, Electrical Engineering, Engineer, Engineering, Natural Science, Physicist, Physics, Programming,
Apply
Ads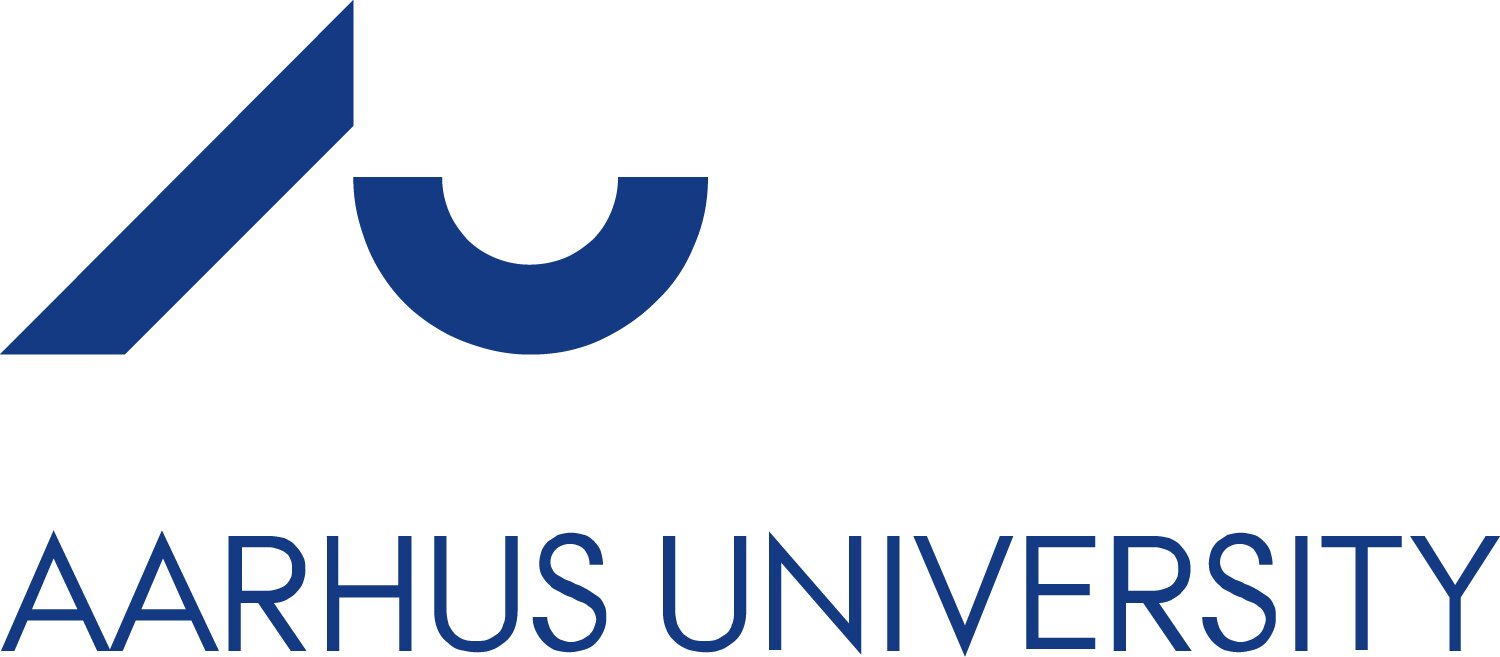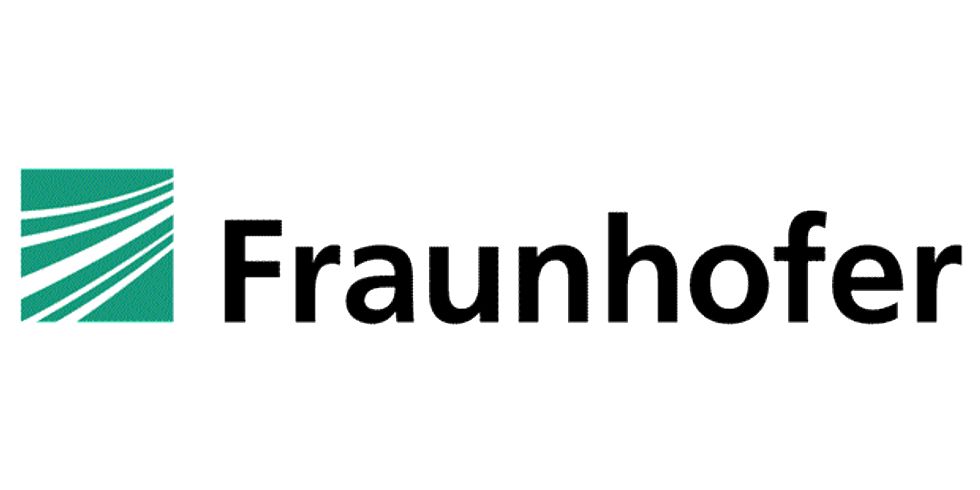 More jobs from this employer