Physicist, Software Engineer, Mathematican or similar (f/m/x)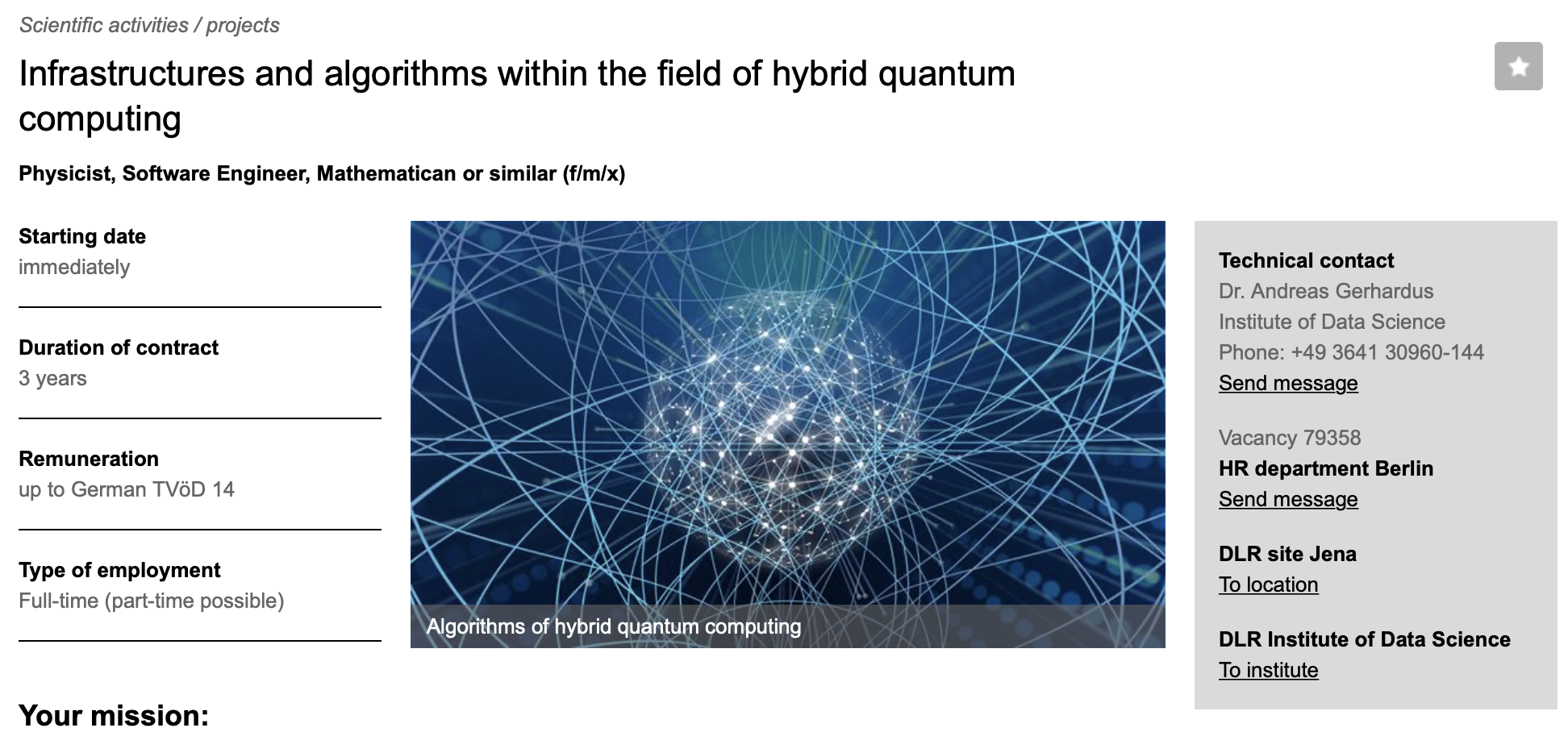 The focus of the DLR Institute for Data Science in Jena is to find solutions for the major challenges of the digitalisation age. The research focuses on the areas of data extraction and mobilisation, data management and preparation, and data analysis and intelligence.
Within DLR's Quantumcomputing Initiative, the Institute of Data Science starts a cooperation project with industry to study the potential of hybrid Quantum-High-Performance-Computing for a selected industry-relevant use case. The concrete goal is to develop, apply und evaluate a hybrid algorithm that combines elements of classical high-performance-computing and machine learning with so-called "quantum machine learning" for the purpose of anomaly detection and in combination with causal inference. To this end, the project will also establish a hybrid computing infrastructure that combines classical computers with quantum computers or simulators.
For this project we are searching for a candidate with experience in machine learning / data analytics, high-performance-computing and quantum computing / quantum machine learning. Considering the growing importance and enormous potential of quantum computing, this position offers an exceptional opportunity for qualification. In addition, the industry collaboration will give the opportunity to build a valuable network.
Your tasks include:
literature review to follow the developments within the fields of quantum computing and high-performance-data-analytics (HPDA)
implementation and scaling of an existing data analysis pipeline for anomaly detection in a classical HPDA-environment
implementation of a hybrid quantum computing infrastructure by using appropriate software interfaces
development, implementation and evaluation of hybrid algorithms for anomaly detection in telemetry data
collaboration and coordination with other project members
Master in physics, computer science, mathematics or a related field of study
multiyear work experience in independent and autonomous work on complex research tasks
in-depth special knowledge and multiyear work experience in the field of machine learning and/or data analytics.
practical knowledge in the field high-performance-computing (HPC)
knowledge in the field of quantum computing and/or quantum machine learning
fluency in written and oral English
interest to work within an industry collaboration
requirement for employment at DLR is the possibility of a security check according to the "Sicherheitsüberprüfungsgesetz" (SÜG) as well as the willingness for a security check according to §8 ff SÜG.
in-depth knowledge in the administration of HPC-systems desirable
good knowledge of software development in C++ and Python desirable
PhD in physics, computer science, mathematics or a related field desirable
strong communication skills desirable
fluency in written and oral German is a plus
Look forward to a fulfilling job with an employer who appreciates your commitment and supports your personal and professional development. Our unique infrastructure offers you a working environment in which you have unparalleled scope to develop your creative ideas and accomplish your professional objectives. Our human resources policy places great value on a healthy family and work-life-balance as well as equal opportunities for persons of all genders (f/m/x).Individuals with disabilities will be given preferential consideration in the event their qualifications are equivalent to those of other candidates.
DLR - Helmholtz / Deutsches Zentrum für Luft- und Raumfahrt
---
Visit employer page
---
Deadline:
2023-06-30
Location:
Germany, Jena
Categories:
Computer Engineering, Computer Sciences, Mathematician, Mathematics, PhD, Physicist, Physics, research software, Software Engineering,
Apply
Ads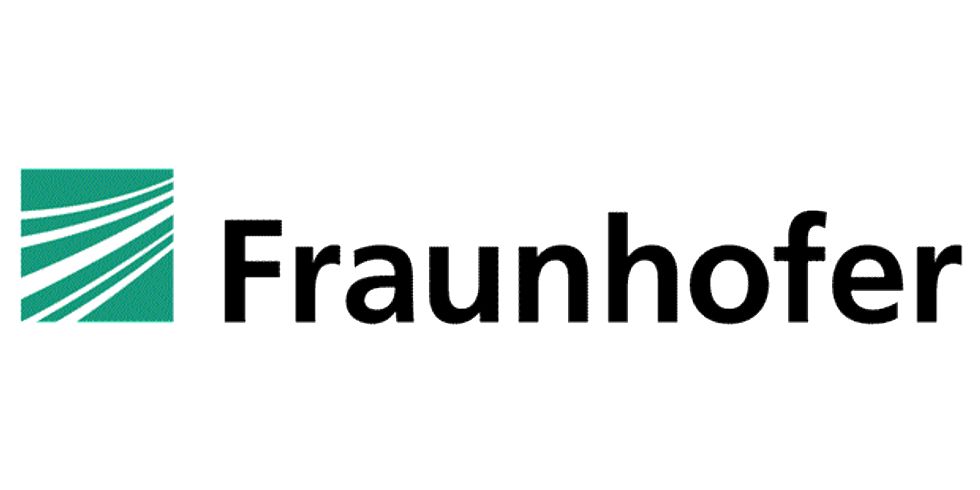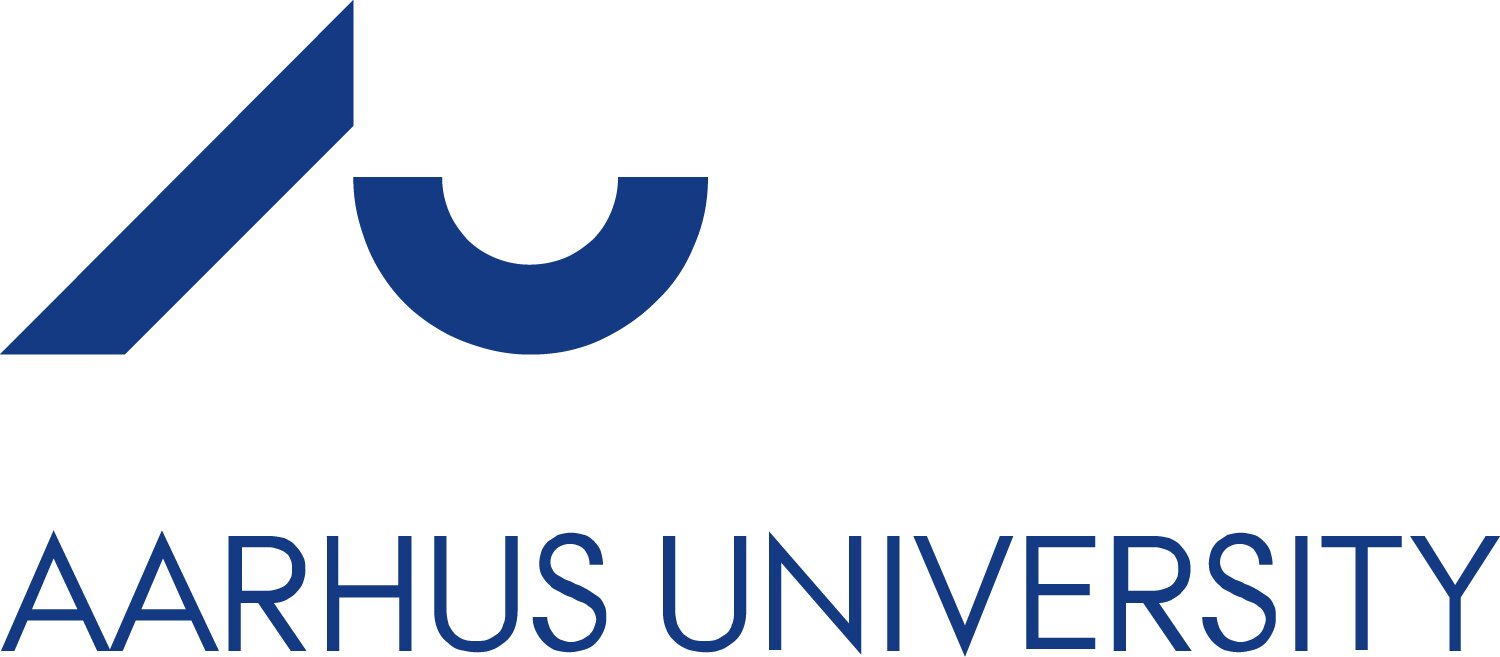 More jobs from this employer