Computer Scientist, Information Technology Engineer, Physicist or similar (f/m/x)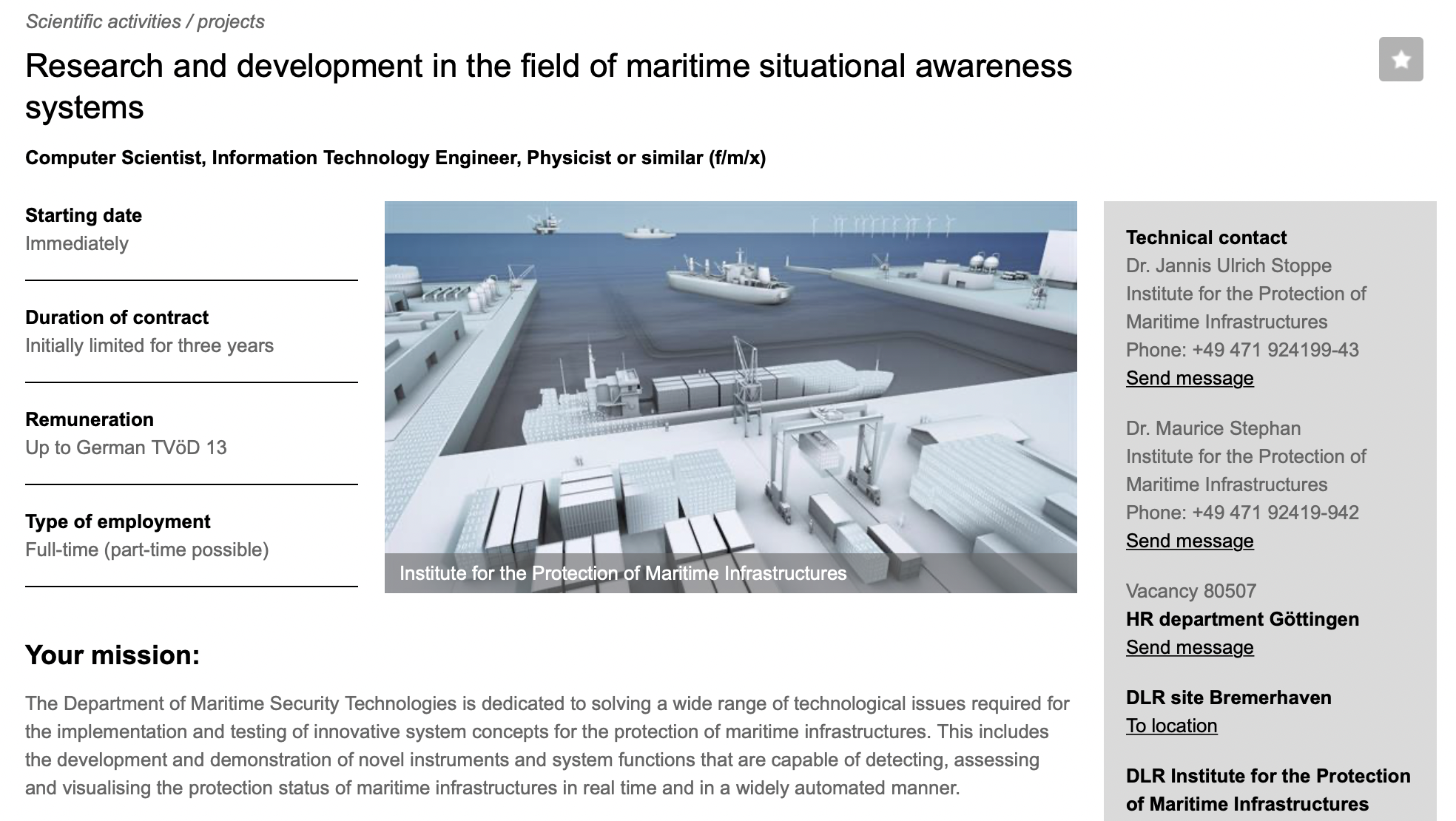 Within the Situational Awareness and Cybersecurity Group, your work will take on a central role in this context and you can expect a varied range of tasks in interdisciplinary technology areas. Specifically, you will be dedicated to researching innovative approaches for maritime situational awareness systems and develop them together with our team. These systems use a wide variety of sensor systems and instruments, which are deployed on various platforms like autonomous underwater vehicles, aerial drones or satellites. Depending on the user group, the system will allow access to different instruments, data analysis and information acquisition applications as well as various context-specific visualisation methods.
Become part of our young, cooperative and dynamic team and take on the following tasks:
Analysis and evaluation of existing system approaches and architectures
Development of concepts for innovative and versatile maritime situational awareness systems
Conduction of studies on the feasibility of different system concepts
Specification of system architecture and system components
Software development of system components
Integration of the components into an overall situational awareness system
Testing of the system together with instrument and data scientists
System verification and validation
Publication and presentation of research results
Completed academic studies (university diploma or master's degree) in computer science (e.g. applied computer science, media informatics), in an engineering-scientific field (e.g. electrical engineering), in a scientific field (e.g. physics) or other courses of study relevant for the job
Strong knowledge of common programming paradigms and languages (especially object-oriented and functional languages, such as C++, Java, Python, Scala, Haskell, and/or Rust)
Relevant experience in the field of sensor networks or other comparable systems
Experience in software and/or systems engineering preferable
Experience in conducting research projects with industry and research partners is a plus
Strong communication and cooperation skills as well as the ability to work in a team
Ability and willingness to acquire missing knowledge at short notice if required
Creativity, initiative and reliability
Very good command of the English language both written and spoken
Command of the German language is an advantage
Look forward to a fulfilling job with an employer who appreciates your commitment and supports your personal and professional development. Our unique infrastructure offers you a working environment in which you have unparalleled scope to develop your creative ideas and accomplish your professional objectives. Our human resources policy places great value on a healthy family and work-life-balance as well as equal opportunities for persons of all genders (f/m/x).Individuals with disabilities will be given preferential consideration in the event their qualifications are equivalent to those of other candidates.
DLR - Helmholtz / Deutsches Zentrum für Luft- und Raumfahrt
---
Visit employer page
---
Deadline:
2023-07-05
Location:
Germany, Bremerhaven
Categories:
Computer Engineering, Computer Sciences, Engineer, information sciences, Information Technology, Physicist, Physics,
Apply
Ads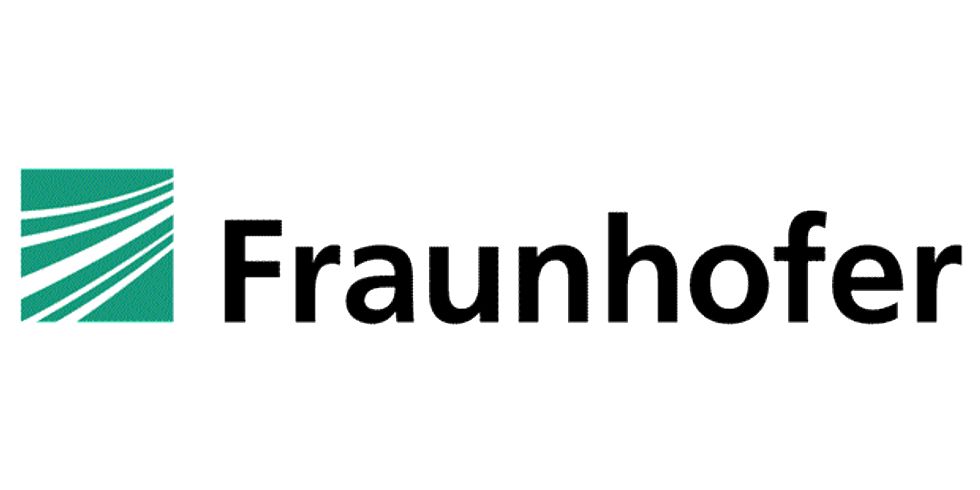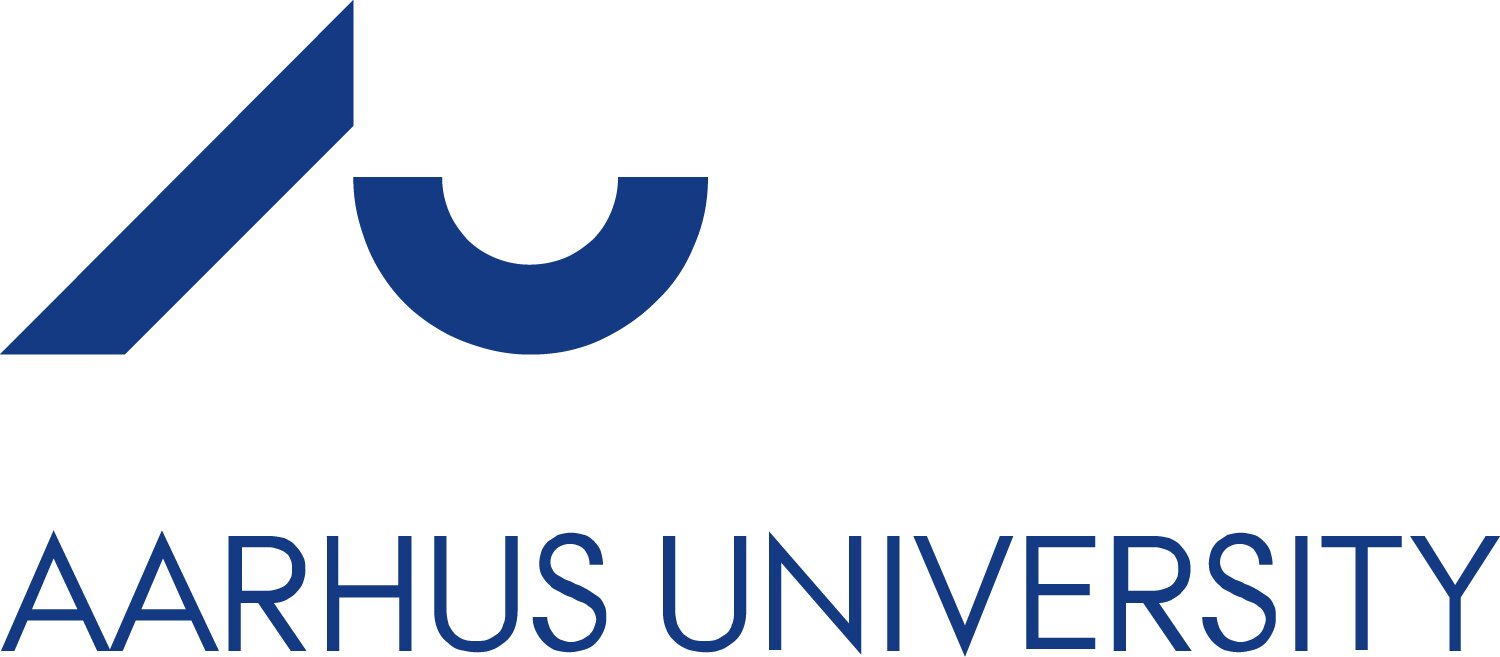 More jobs from this employer