Mechanical, Aeronautical or Electrical Engineer or similar (f/m/x)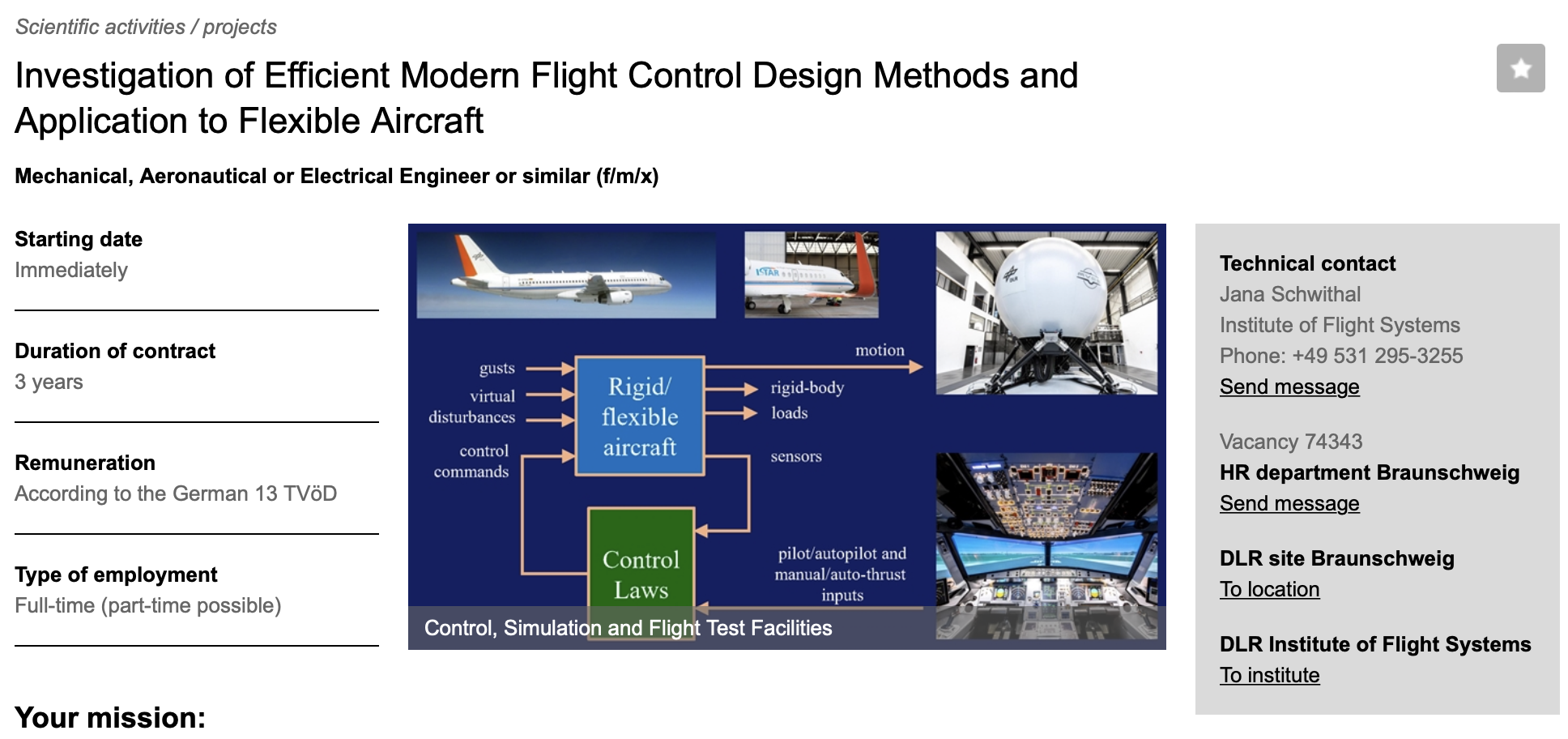 Increasing requirements for efficiency enhancements and reduction of emission lead to aircraft configurations with high aspect ratios, low structural weight and increased flexibility. These aircraft designs require a detailed load analysis as loads due to external disturbances like gusts have a strong impact on these aircraft configurations. The Institute of Flight Systems investigates technologies for load alleviation and has been working on the development of simulation and flight control design environments for flexible aircraft, the design of robust and modal control methods for the design and validation of gust load alleviation (including different sensor technologies, e.g. UV lidar sensors or fibre optic sensors), as well as the investigation of the interaction between different control functions.
As part of our motivated team your main tasks will include
improvement of methods and tools for the design and evaluation of flight control functions for flexible and rigid aircraft configurations (e.g. gust load alleviation and control laws).
design and evaluation of control functions for different projects and configurations.
design of sensor filters and fusion algorithms.
design of control functions for improved handling qualities and pilot assistance functions.
investigation of novel modelling approaches for simulation, control design and evaluation of flexible aircraft
Our team strongly relies on the close cooperation, exchange, and support between the employees from different background and disciplines. This contributes to a particularly attractive and interesting work environment with many possibilities for your individual development.
The topic is very suitable for experienced postdoctoral applicants, but also offers good possibilities to derive a PhD topic.
MSc. in aeronautics, mechanical engineering, electrical engineering, or similar
Good knowledge in control/system theory and in the simulation of dynamic systems
Experience in at least one programming language (preferably object-oriented or functional programming language)
High English proficiency
Some knowledge in flight mechanics and flight control
Very good knowledge in flight mechanics and flight control is a plus
Experience with MATLAB/Simulink is an advantage
Some understanding in aeroelasticity is a plus
High German proficiency is an advantage
Look forward to a fulfilling job with an employer who appreciates your commitment and supports your personal and professional development. Our unique infrastructure offers you a working environment in which you have unparalleled scope to develop your creative ideas and accomplish your professional objectives. Our human resources policy places great value on a healthy family and work-life-balance as well as equal opportunities for persons of all genders (f/m/x).Individuals with disabilities will be given preferential consideration in the event their qualifications are equivalent to those of other candidates.
DLR - Helmholtz / Deutsches Zentrum für Luft- und Raumfahrt
---
Visit employer page
---
Deadline:
2023-06-30
Location:
Germany, Braunschweig
Categories:
Aeronautical Engineering, control engineering, Electrical Engineering, Mechanical Engineering, PhD, Programming Languages, project engineer,
Apply
Ads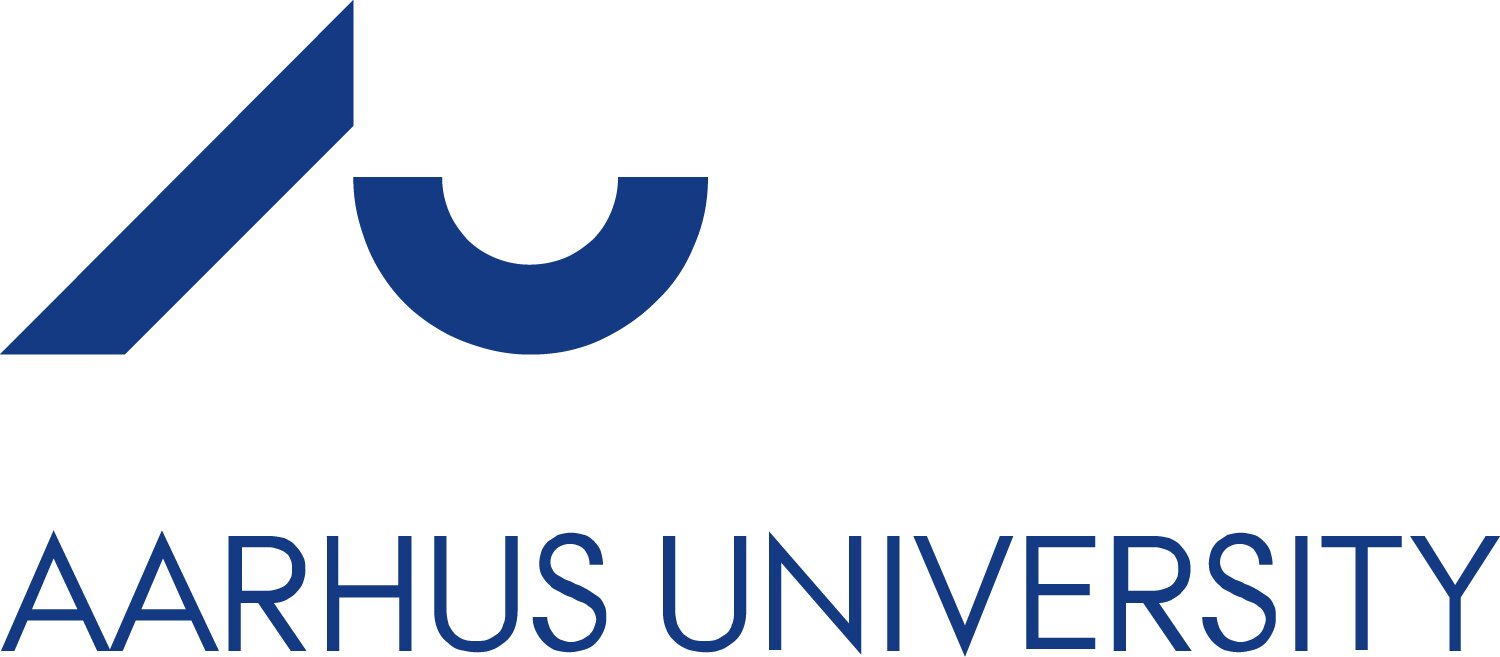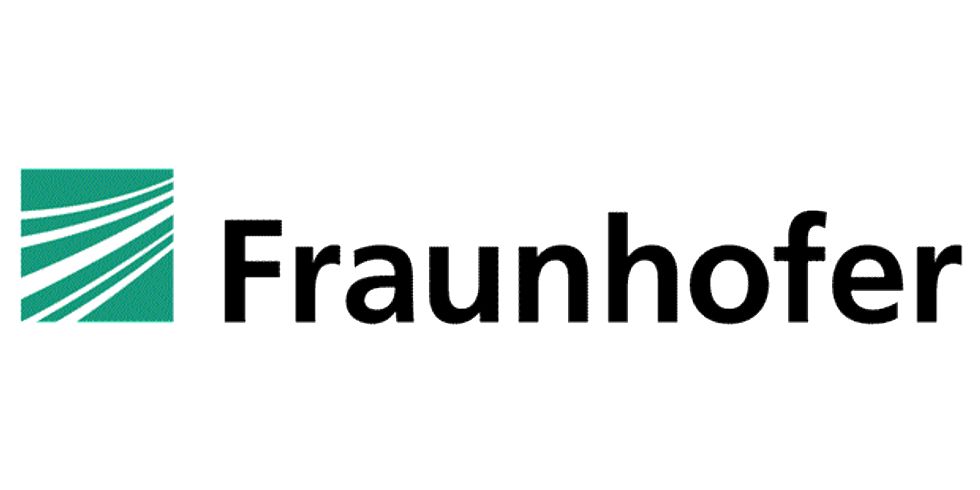 More jobs from this employer