Physicist, Engineer, Computer Scientist or similar (f/m/x)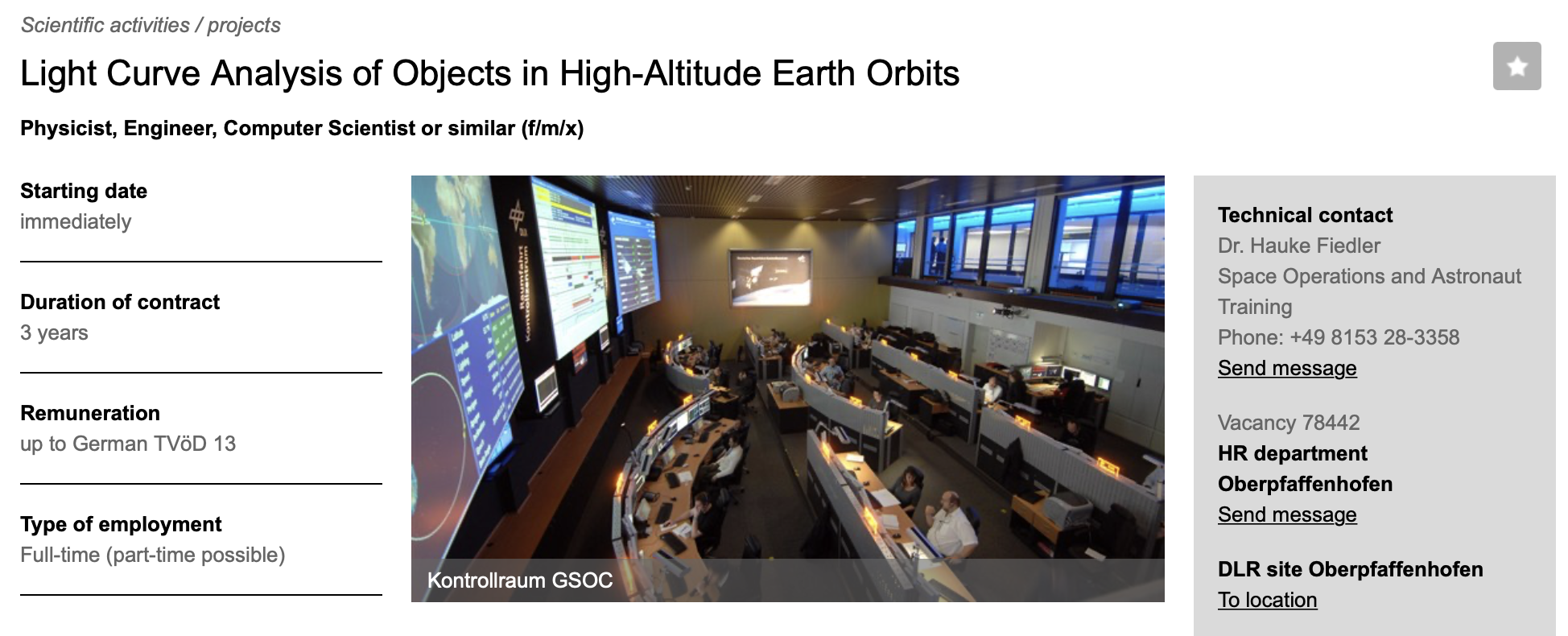 The Space Flight Technology group assists current research and development projects relating to GNSS-based spacecraft navigation, provides the flight-dynamics ground segment for all satellite projects at the German Space Operations Center (GSOC), and conducts research and development activities for spacecraft rendezvous and docking, real-time evaluation of satellite on-board payload data, and space situational awareness.
In order to provide space situational awareness and to ensure safe satellite operations, we develop and operate telescope stations at GSOC in close collaboration with the Astronomical Institute of the University of Bern. These telescope stations are used to obtain data for the creation of a data base of resident space objects that is supposed to be both precise and as complete as possible. The properties and behaviour of the observed objects must be analysed in order to gain a better understanding of the processes governing the evolution of high-altitude resident space objects and their environment. Amidst a growing population of space debris, all objects found shall be maintained in a data base, wherever possible.
Light Curve Analysis of Objects in High-Altitude Earth Orbits:
evaluation of commercially available CCD-, CMOS-, and sCMOS-cameras with regards to their suitability for recording light curves of objects in a geostationary orbit (GEO)
selection of suitable GEO objects for light curves
measurement of light curves of selected GEO objects
derivation of relevant parameters from the light curves, e.g., determination of the rotation axes, the rotation period, and their rotational dynamics
development of the algorithms required to perform the analyses of these tasks
documentation of software
preparation of scientific publications and presentations
attendance of conferences, workshops, and seminars in order to publish results and to expand knowledge base
university degree (Diplom/Master or similar) in Aerospace Science/Engineering, Natural Sciences, Computer Science or similar
knowledge of astronomy and telescope operations
experience with CCD-, CMOS-, and sCMOS-cameras for telescope observations
experience with light curve analysis
knowledge of orbital dynamics and orbit determination of satellites
excellent programming skills in Python
knowledge of Windows and Linux operating systems
very good knowledge of German and English (spoken and written)
ability to work independently and goal-oriented within a team
ability to grasp complex technical situations quickly and to express them clearly
willingness to undergo a security check (if required for the project)
willingness to go on business trips for several weeks (domestic and international)
ideally doctorate in Aerospace Science/Engineering, Natural Sciences, Computer Science or similar
experience with processing of sensor data is a plus
experience with database systems and web applications is a plus
Look forward to a fulfilling job with an employer who appreciates your commitment and supports your personal and professional development. Our unique infrastructure offers you a working environment in which you have unparalleled scope to develop your creative ideas and accomplish your professional objectives. Our human resources policy places great value on a healthy family and work-life-balance as well as equal opportunities for persons of all genders (f/m/x).Individuals with disabilities will be given preferential consideration in the event their qualifications are equivalent to those of other candidates.
DLR - Helmholtz / Deutsches Zentrum für Luft- und Raumfahrt
---
Visit employer page
---
Deadline:
2023-07-14
Location:
Germany, Oberpfaffenhofen
Categories:
Aerospace Engineering, Astronomy, Computer Engineering, Computer Sciences, Engineer, Engineering, Natural Science, Physicist, Physics,
Apply
Ads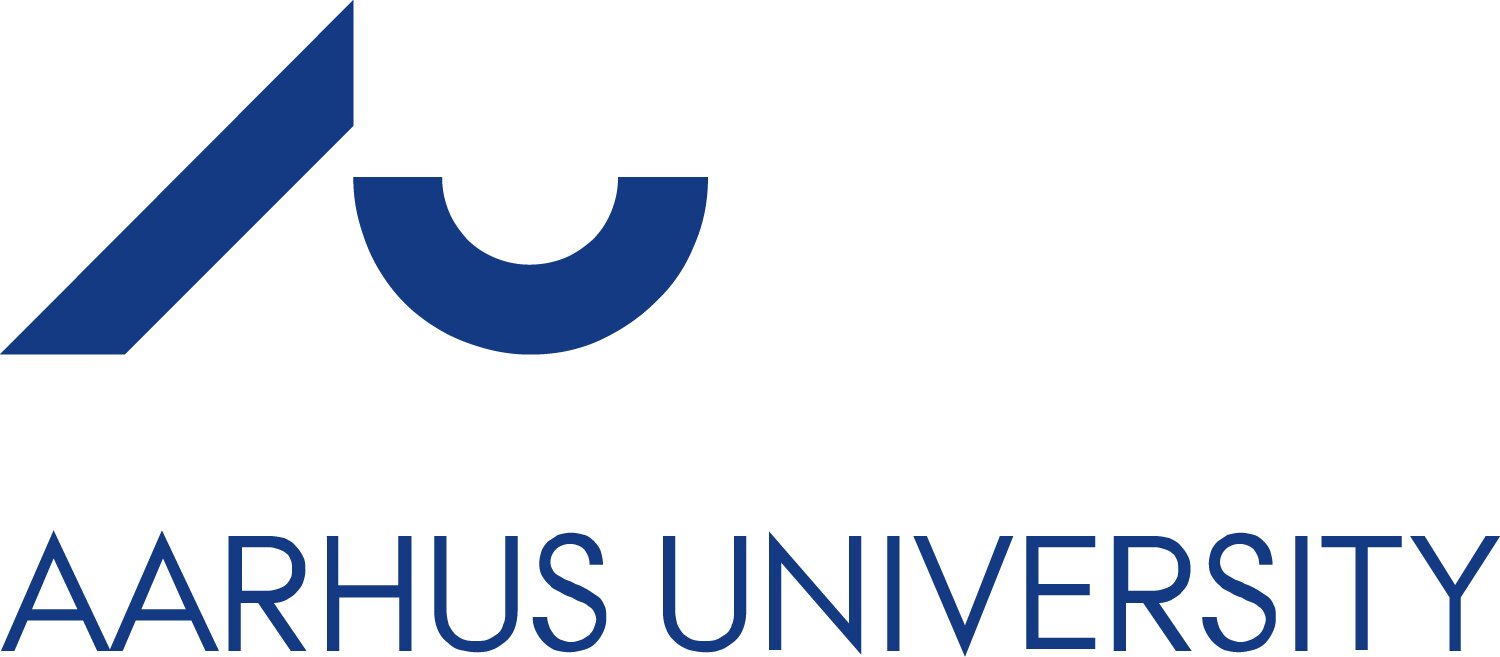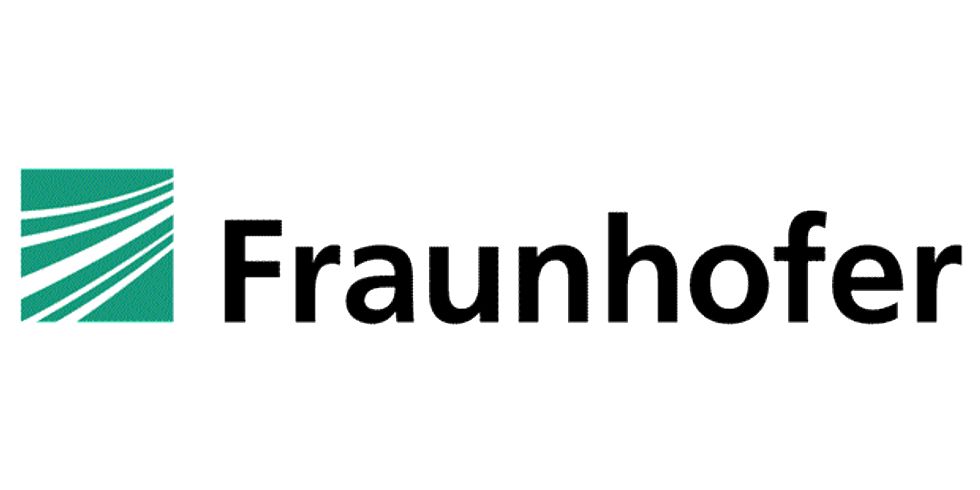 More jobs from this employer