Scientific Assistant (PhD student) (d/f/m)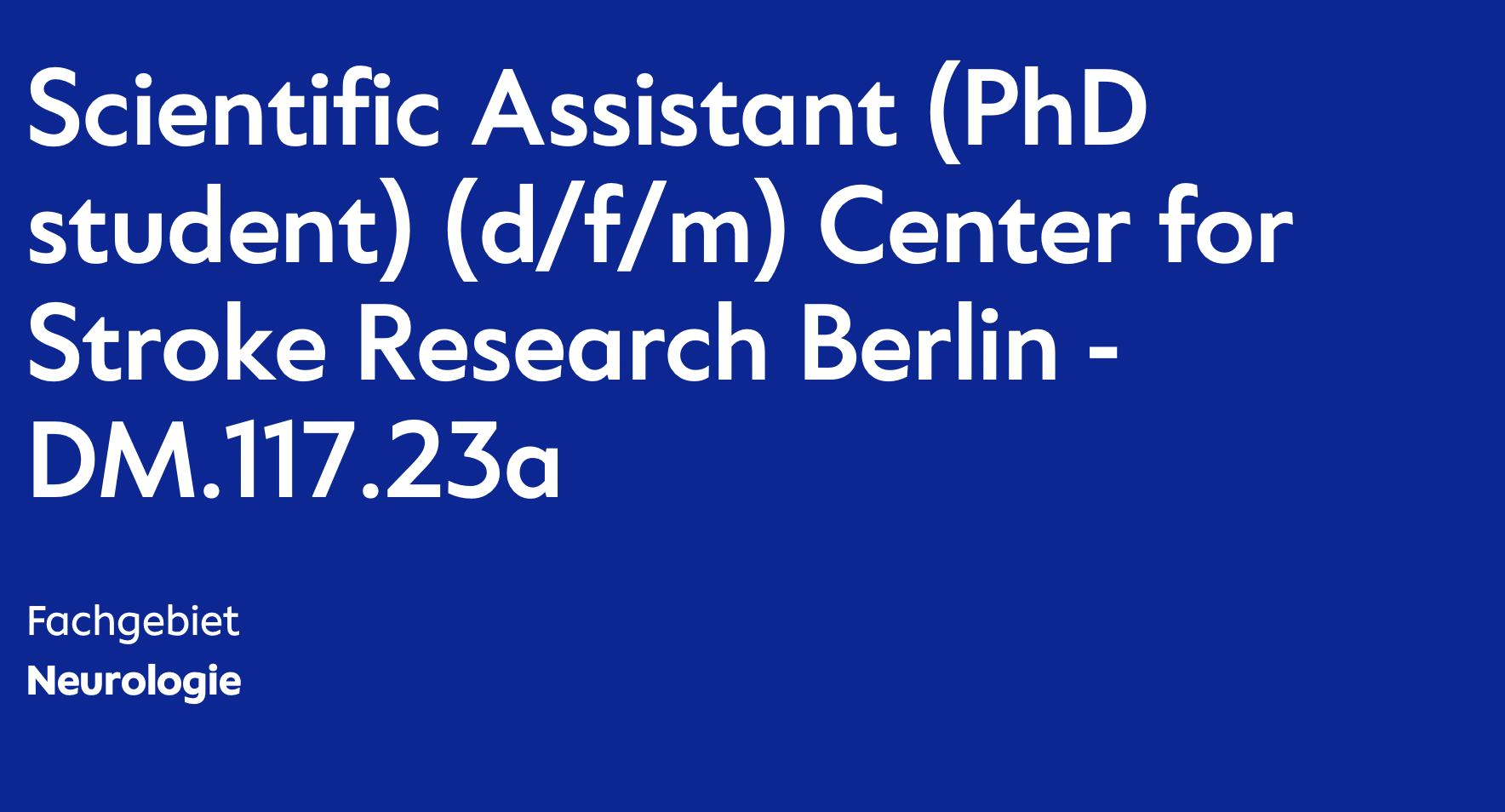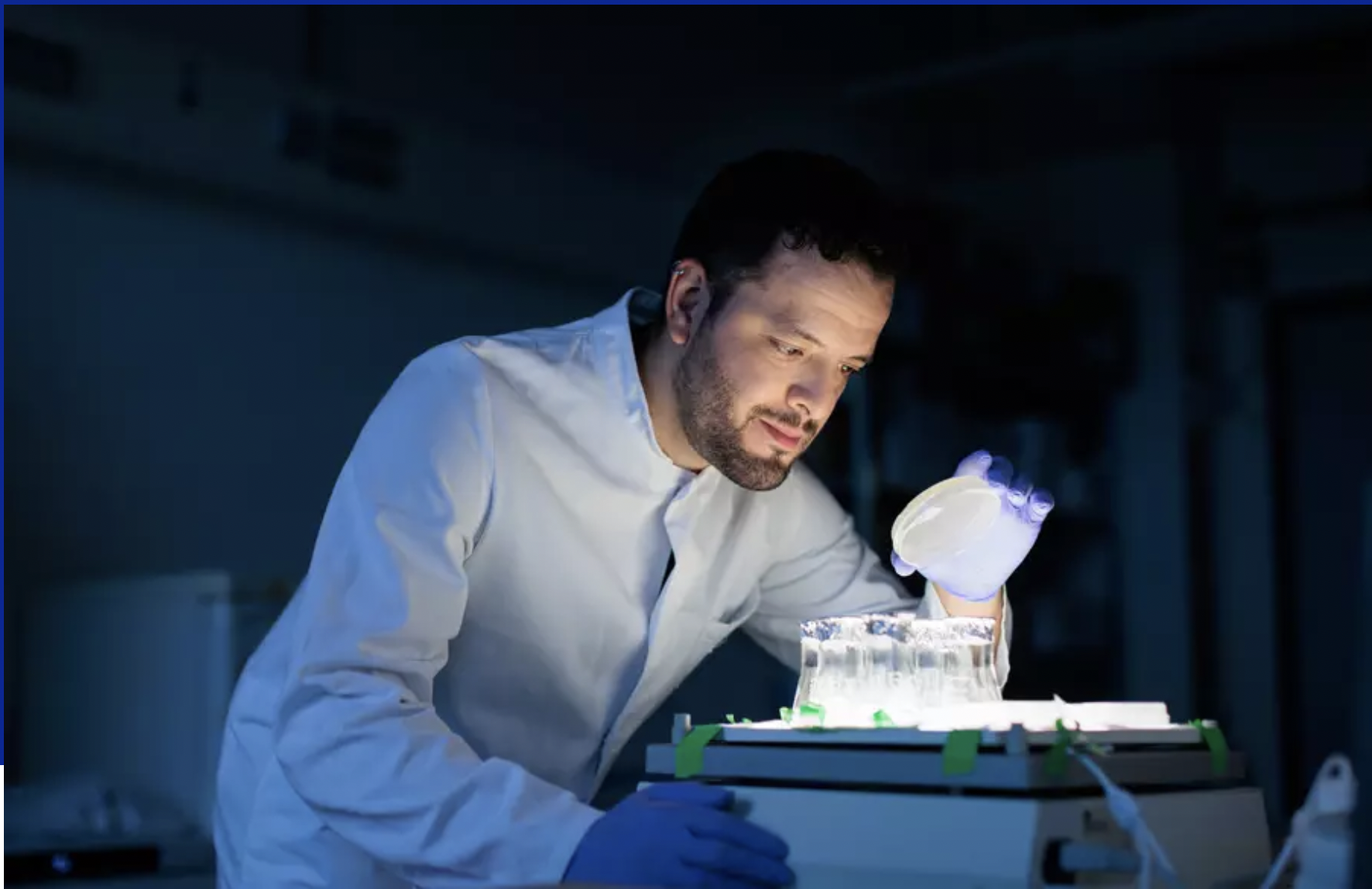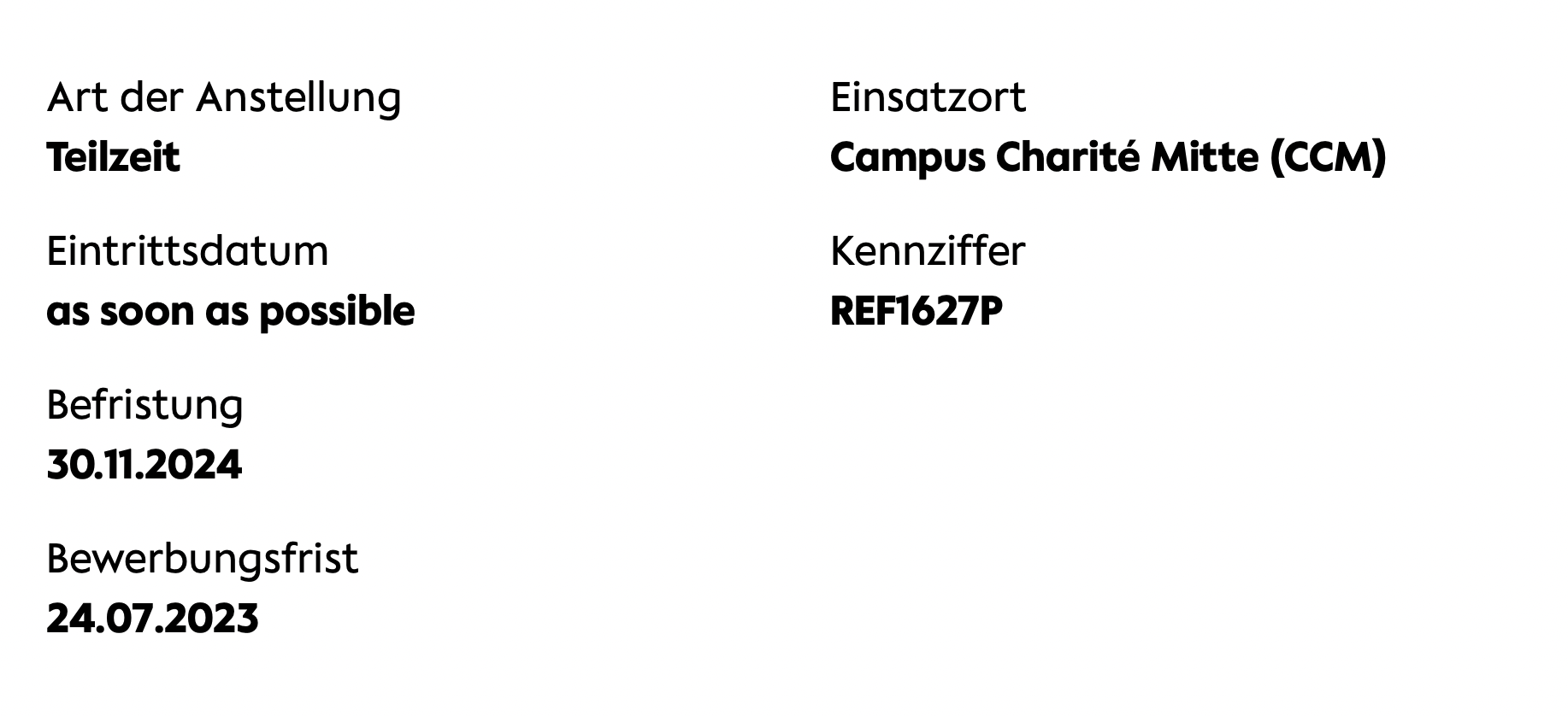 Arbeiten an der Charité
Charité was once again voted the best hospital in Germany because our more than 20.900 employees do an excellent job every day – both in patient care and in research, teaching and administration. Patients from all over the world rely on the expertise of our staff as well as on state-of-the-art diagnostics and treatment methods.
You make the difference
We are looking for a highly motivated and dedicated PhD student in the research group of Prof. Alastair Buchan, Einstein Visiting Fellow from Oxford University (see www.rdm.ox.ac.uk/people/alastair-buchan-1), funded by the Einstein Foundation Berlin at the Center for Stroke Research Berlin (CSB). The Einstein Visiting Fellow group is tightly connected to the Mergenthaler Group (Dept. of Experimental Neurology, CSB) and investigates mechanisms of neurodegeneration and brain energy metabolism. 
The extension of the project's term is planned.
Die Stelle im Überblick
In this project, you will:
Use human induced pluripotent stem cells (hiPSC) for the generation of human neurons and 3D organoid models of the brain
Investigate mitochondrial mechanisms of neurodegeneration, and the relation of cell death, energy metabolism and autophagy
Work with models of neuronal damage / stroke
Perform multidimensional microscopy, high content microscopy, multi-OMICS, and corresponding image / data and analyses
Perform bioinformatics analyses of transcriptional profiles of neuronal populations (~30% of total work)
Scientific employees are given sufficient time for their own scientific work in accordance with their employment relationship.
Danach suchen wir
You have recently completed your university studies in the life sciences, preferably with a focus on cell biology. 
Knowledge in working with primary cells or stem cells is an advantage, but not a prerequisite.
You are familiar with fluorescence microscopy, and standard techniques in cell biology, molecular biology and biochemistry. 
You are interested in and willing to familiarize yourself with the methods of automated microscopy (high content analysis) and multidimensional image analysis and data analysis (R or Python), as well as with basic research in the clinical neurosciences. 
You are interested and willing to collaborate in an international research environment and to closely interact with the Buchan Lab at Oxford University and spend research time at Oxford University.
Candidates are expected to show a high level of independence. Exact documentation of all work, motivation to establish new techniques, prepare data analyses, project reports and manuscripts independently, very good knowledge of the English language, and excellent computer skills are expected. Applications should be directed to Alastair Buchan and Philipp Mergenthaler by Email. Please include a cover letter describing your past research experience and potential future research interests. Please provide all necessary documents (transcripts of record, references, etc.) as a single PDF file. 
Das bringt die Charité mit
Pay grade E13 according to TVöD- VKA- K. The grouping takes place under consideration of the qualification and the personal requirements
Part-time-employment with 29,35 hours per week
A future-oriented, varied and challenging job with a high level of personal responsibility and your own room for maneuver in a friendly, open and team-oriented working environment
Benefits within the scope of corporate benefits, health promotion and leased bicycles
Vorteile und Leistungen
            Hervorragende Forschungsinfrastruktur
Mitarbeitende in der Forschung profitieren in unseren Einrichtungen von hochmoderner Ausstattung. Zudem verfügen die fachübergreifend vernetzten Teams über ein außerordentliches Kompetenzspektrum.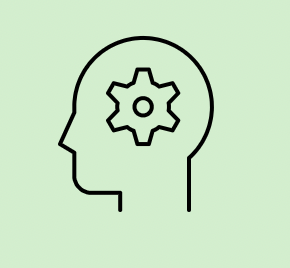 Förderung von Personen und Projekten
Die Charité unterstützt Mitarbeitende und Studierende durch diverse Förderprogramme und Initiativen, ihre Wissenschafts- und Forschungsprojekte zu realisieren. Mehr Informationen gibt es hier.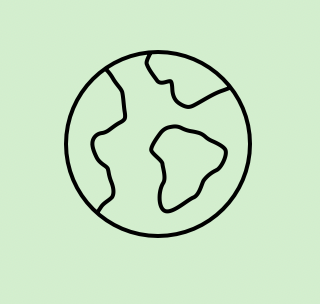 Wir leben Offenheit
Ob internationaler Background, jung oder alt, männlich, weiblich oder divers, gehandicapt, Quereinsteigende, Tattoofans, oder oder oder – im Charité-Team ist jede und jeder willkommen!
Ihre Bewerbung
Bitte richten Sie Ihre Bewerbung an:
PD Dr. Philipp Mergenthaler