Scientist in process or mechanical engineering, physics, chemistry, mathematics or similar (f/m/x)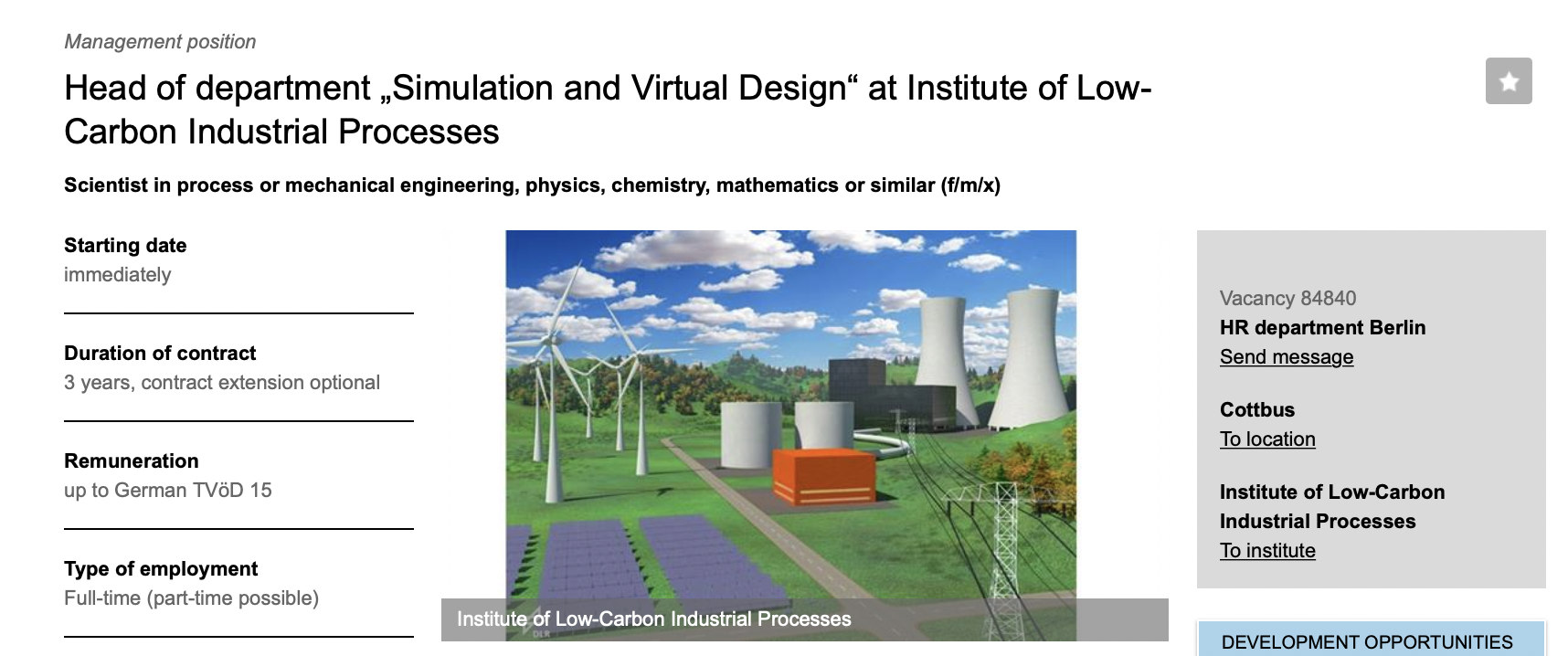 An economically viable transformation of industrial processes into low-carbon technologies is the motivation for the establishment of the DLR Institute of Low-Carbon Industrial Processes at its two locations Cottbus and Zittau. A special focus of the institute is on technology transfer and cooperation with regional industrial partners and research institutions, as this is of particular importance for structural change in the Lusatia region.
As head of the department "Simulation and Virtual Design" (SVD) of the DLR Institute of Low-Carbon Industrial Processes you are responsible for the technical and disciplinary management of the department and its further development.
The department with currently 15 scientific employees is located at the Cottbus site. A further increase in staff is planned.
We therefore expect you to have a strong commitment to attracting third-party funding through EU programs, from national funding agencies and from industry.
A prerequisite for employment at DLR is security clearance in accordance with the German Security Clearance Act (Security Clearance Act, SÜG) and willingness to undergo a security clearance in accordance with §8 ff SÜG.
completed scientific university studies in the fields of process engineering, mechanical engineering, physics, chemistry, mathematics, computer science, aerospace engineering or other degree relevant to the job (university diploma or master's degree).
completed doctorate
many years of experience and profound expertise in the field of modeling and simulation of industrial plants with focus on process simulation as well as optimization of plant structure and operation
profound knowledge in "multi-fidelity" simulations (coupling of models of different levels of detail), in optimal control of industrial processes, in development and application of surrogate models, and in machine learning methods for the development of power engineering systems and their components (e.g. heat pumps or chillers, heat storages, steam and gas turbines, chemical reactors)
many years of experience in the acquisition of national and international interdisciplinary projects including their technical and administrative management
profound experience in technical as well as disciplinary personnel management and in the management of organizational units
strategic action as well as the ability to prioritize and systematically process complex issues
business fluent in German and English required
willingness to perform internal security clearance
Look forward to a fulfilling job with an employer who appreciates your commitment and supports your personal and professional development. Our unique infrastructure offers you a working environment in which you have unparalleled scope to develop your creative ideas and accomplish your professional objectives. Our human resources policy places great value on a healthy family and work-life-balance as well as equal opportunities for persons of all genders (f/m/x). Individuals with disabilities will be given preferential consideration in the event their qualifications are equivalent to those of other candidates.
DLR - Helmholtz / Deutsches Zentrum für Luft- und Raumfahrt
---
Visit employer page
---
Deadline:
2024-01-30
Location:
Germany, Cottbus
Categories:
Aerospace Engineering, Chemistry, Computer Engineering, Mathematics, Mechanical Engineering, Physics, Process Engineering, Scientist,
Apply
Ads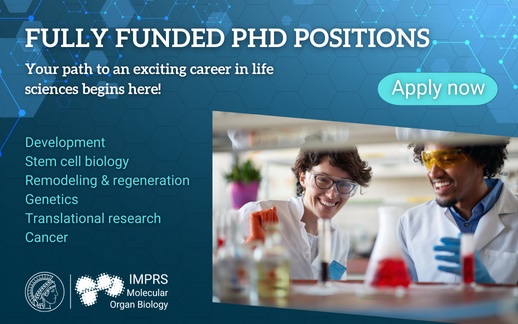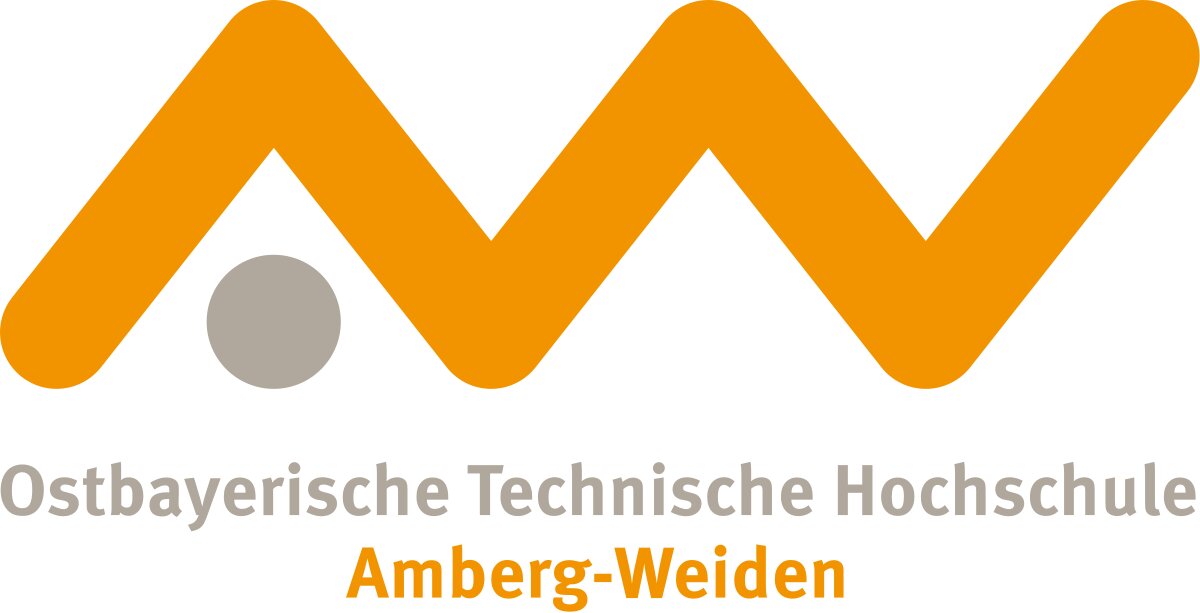 More jobs from this employer