Fully Funded PhD Positions (Doctoral Researcher [f/m/d])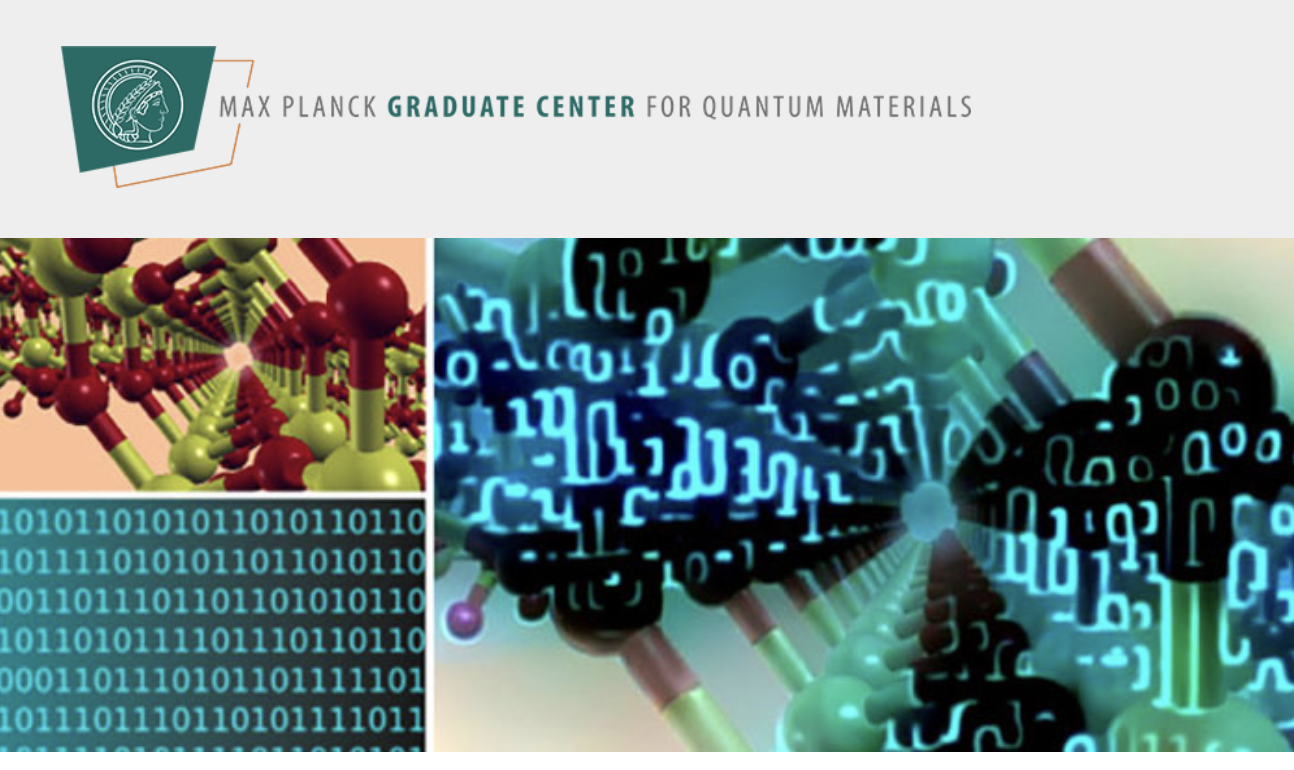 Fully Funded PhD Positions (Doctoral Researcher [f/m/d]) at Max Planck Graduate Center for Quantum Materials
Are you interested in working in the rapidly evolving research field of quantum materials?
The Max Planck Graduate Center for Quantum Materials (MPGC-QM) currently has an open call for multiple fully funded PhD student positions. Deadline for sub­mission of your application is December 21th, 2023!
Seven Max Planck Institutes (Berlin, Dresden, Erlangen, Hamburg, Halle, and Stuttgart) – all of them world-leading institutions in their respective fields – bring together their expertise in the research on quantum materials and thus offer a truly unique graduate pro­gram in this intriguing research area.
In addition, we offer a limited number of joint PhD projects with Oxford University. Students working on these projects will share their time between Oxford and one of the participating Max Planck Institutes and will obtain their PhD degree from Oxford University.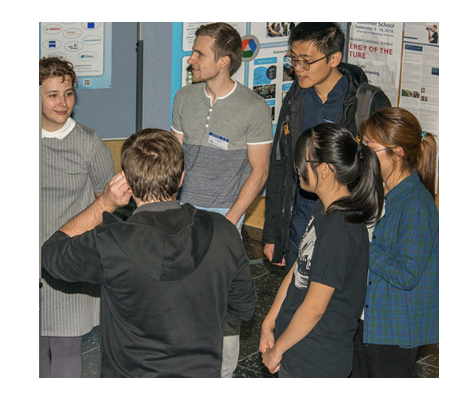 We offer
Vibrant research environment with access to a large number of world-class research facilities and cutting-edge research projects
A modern, English-speaking structured PhD program
Fully funded positions, no tuition costs, and additional funding for scientific meetings and trainings
Individual supervision and mentoring by research scientists who are leaders in their respective fields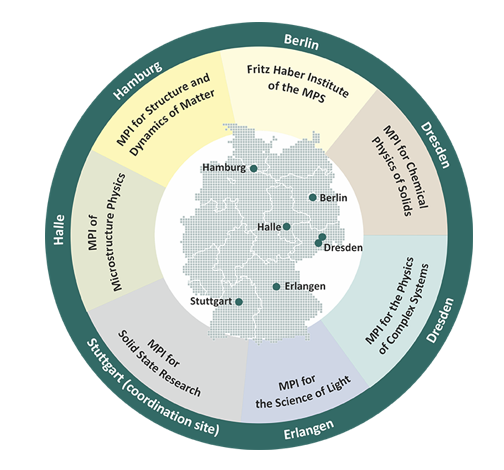 Join our network
Becoming part of our inter­disciplinary quantum materials community and our unique program will allow you to establish an inter­national net­work that will last beyond your PhD. Connecting different research groups at six locations, MPGC-QM also connects diverse research topics with focus on quantum materials and fosters inter­disciplinary collaborations.
More than 30 distinguished and inter­nationally recognized group leaders actively participate in the PhD program and offer challenging and cutting-edge PhD projects.
Eligibility
Applicants should hold an M.Sc. (or equivalent degree) with a strong back­ground in physics, chemistry, mathe­matics, or computer science and have some know­ledge of solid-state science, excellent English language skills, and a drive to pursue their PhD in an inter­national and multi­disciplinary setting.
Out­standing candidates with a first-class four-year B.Sc. degree (or equivalent degree) are eligible to apply for the fast-track option.
Your application
Are you interested? We invite highly motivated students with strong commitment to basic science from all over the world to apply to our inter­national program centered on quantum materials.
Application deadline is December 21th, 2023.
Only applications submitted through our online application portal can be considered.
Details on the program, eligibility, and how to apply can be found here: https://www.quantummaterials.mpg.de/3352/Application.
For further information, please browse the answers to Frequently Asked Questions and direct any further inquiries to the MPGC Coordination Office at info@quantummaterials.mpg.de.
The Max Planck Graduate Center for Quantum Materials as well as Max Planck Society is committed to increasing the number of individuals with disabilities in its work­force and there­fore encourages applications from such qualified individuals. The Max Planck Society strives for gender equality and diversity. Further­more, the Max Planck Society seeks to increase the number of women in its workforce in those areas where they are under­represented and there­fore explicitly encourages women to apply.