Aerospace engineer, mechanical or electrical engineer, physicist (f/m/x)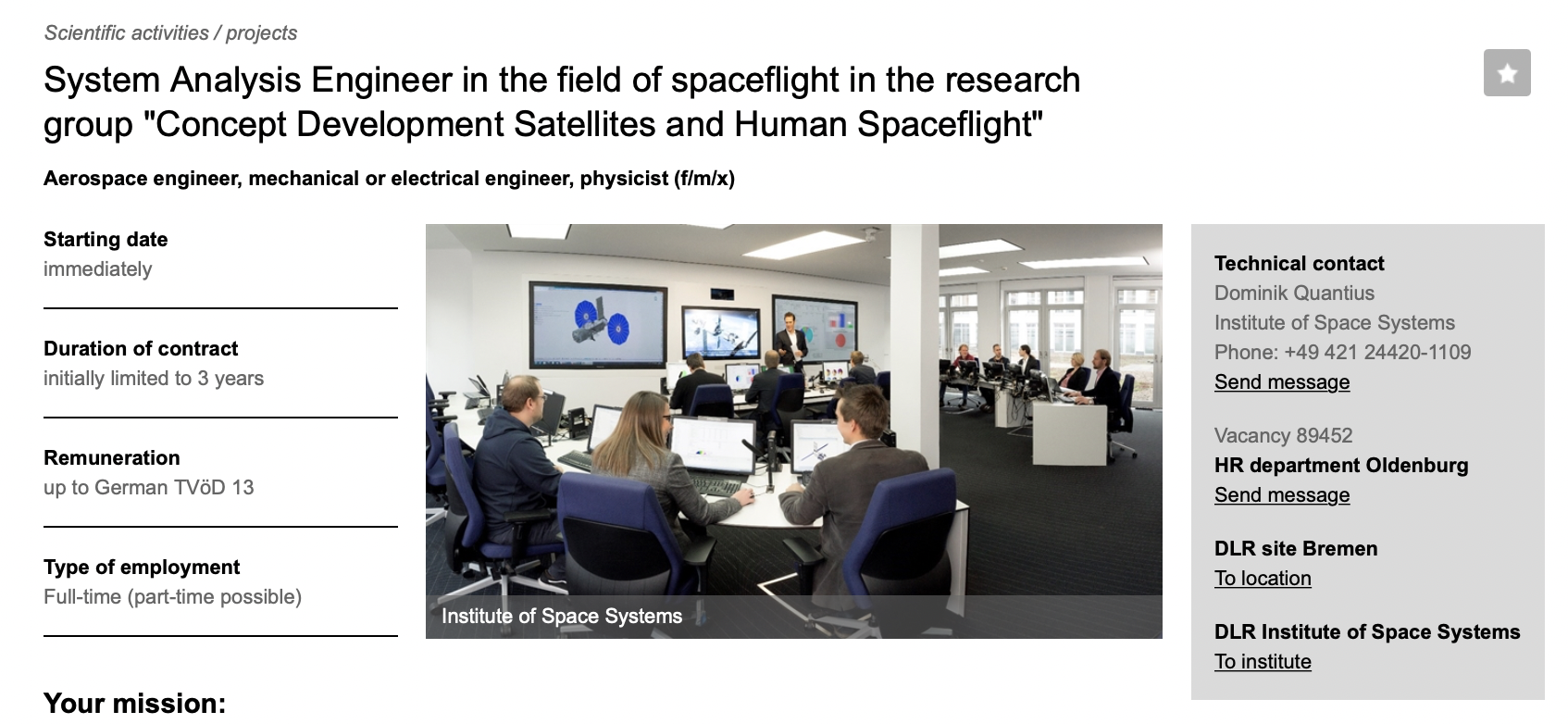 The Institute of Space Systems analyses and evaluates complex space systems from a technical, economic and socio-political perspective. In addition, the Institute develops innovative concepts for space missions with high international visibility.
The Space Segment Systems Analysis Department conducts and develops studies of space systems (orbital, deep space, planetary) at the concept level from technical, economic as well as socio-political aspects. The studies carried out in the department serve to prepare activities in the field of systems engineering and as a decision-making aid for policy and programme bodies. For this purpose, the department operates the Concurrent Engineering Facility (CEF) also Simultaneous Design Laboratory, as well as the Planetary Infrastructures Laboratory for the development of specific habitat technologies.
The large-scale research facility CEF is used, among other things, for mission definition, analysis and early design, as well as for research and development tasks. The activities in the CEF are carried out with a team of multidisciplinary experts and with the involvement of internal and external partners. The methodology of Concurrent Engineering is applied, which extends and at times replaces the conventional methodology of systems engineering.
As a system analysis engineer, you will strengthen the group for "Concept development satellites and human space flight". Your tasks will be diverse and varied and consist of:
development or application of methods for evaluating the scientific-technical, economic and socio-political relevance of space concepts.
analysis or design of space system architectures or scenarios from an industry-independent perspective
consideration of special aspects of human spaceflight (space shuttles, space stations, Moon or Mars stations), e.g. in the interaction of scenarios and socio-economic influences
support in the development of models and databases for parameter exchange (e.g. for the evaluation of the state of the art, economic efficiency, sustainability)
design and investigation as well as design optimisation of spacecraft on system and subsystem level
expansion of competence in the field of model-based systems engineering
digitalisation in space projects also in interaction with later project phases
participation in Concurrent Engineering studies with expertise at system or subsystem level
supporting the further development of the collaborative engineering process in the context of studies, projects and tests, especially in the area of MBSE and digitisation
documentation and scientific publication of results
acquisition of studies and projects
supervision of students
completed university studies (master's degree or diploma, EQF 7) in a STEM field
at least one year of professional experience in systems analysis
experience in the pre-development of complex systems
expertise in the space sector
knowledge of systems engineering and model-based systems engineering
experience in writing reports and scientific publications
very good knowledge of English (C1 level) and good knowledge of German (B1 level)
ideally experience in the analysis and development of future space concepts (technological, systemic, programmatic)
knowledge in the field of human space flight welcome
experience in systems engineering of space projects (at least project phase 0/A and B) preferred
preferabely ability to coordinate technical issues between subsystem elements
experience in at least one of the areas of MBSE, MDO, cost estimation or sustainability assessment welcome
experience in EU and ESA projects (acquisition and implementation) desired
Look forward to a fulfilling job with an employer who appreciates your commitment and supports your personal and professional development. Our unique infrastructure offers you a working environment in which you have unparalleled scope to develop your creative ideas and accomplish your professional objectives. Our human resources policy places great value on a healthy family and work-life-balance as well as equal opportunities for persons of all genders (f/m/x). Individuals with disabilities will be given preferential consideration in the event their qualifications are equivalent to those of other candidates.
DLR - Helmholtz / Deutsches Zentrum für Luft- und Raumfahrt
---
Visit employer page
---
Deadline:
2024-02-29
Location:
Germany, Bremen
Categories:
Aerospace Engineering, Electrical Engineering, Mechanical Engineering, Physicist,
Apply
Ads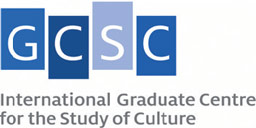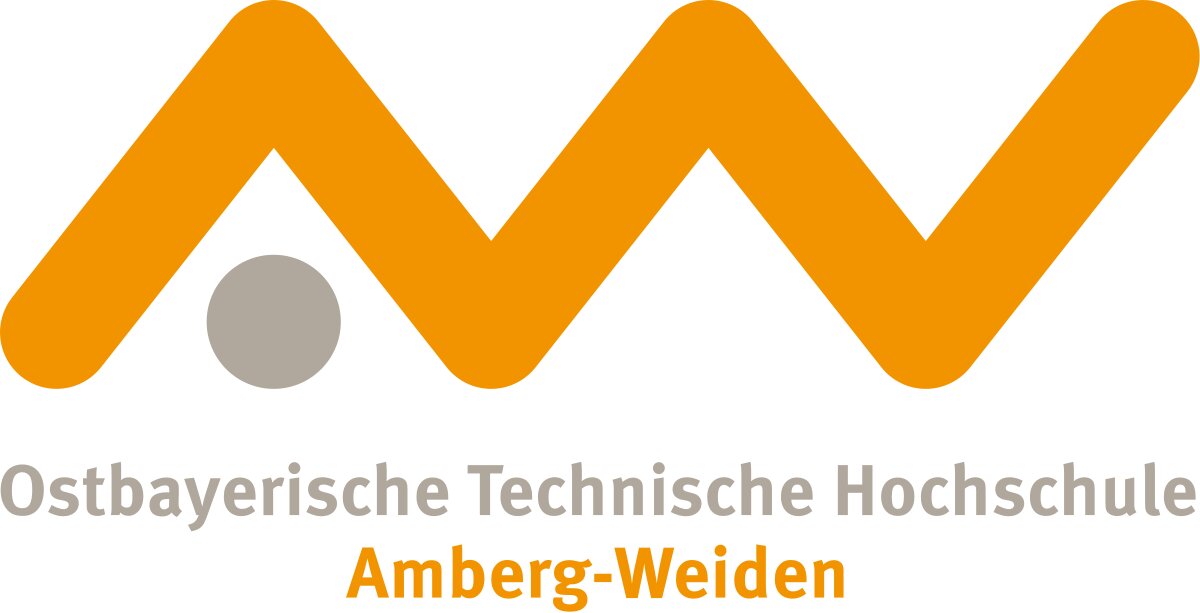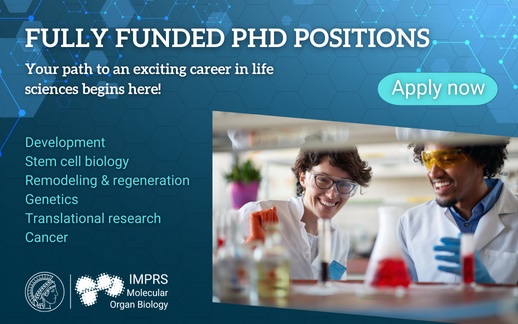 More jobs from this employer