Computer scientist, mathematician, engineer IT-security or similar (f/m/x)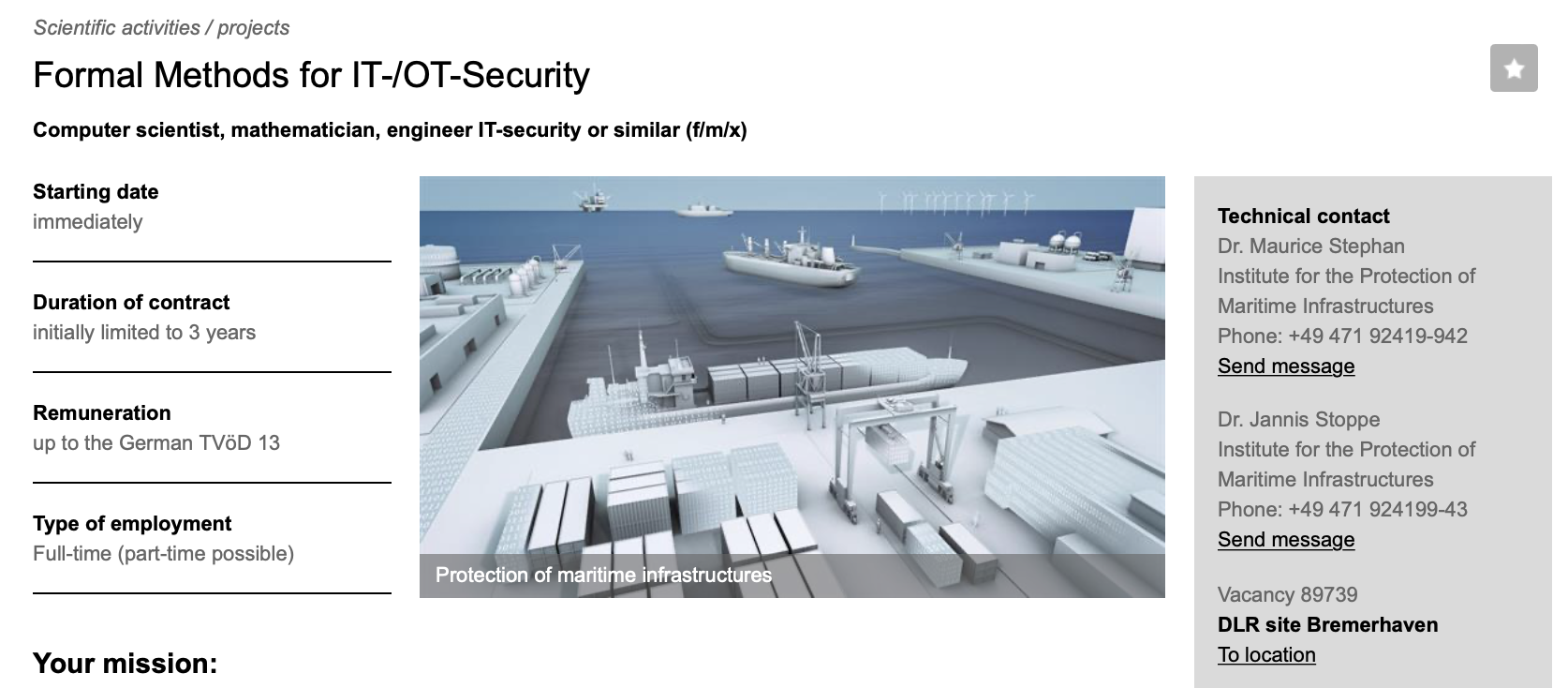 You will become part of the group "Situational Awareness and Cybersecurity" at the Institute for the Protection of Maritime Infrastructures where you will develop novel methods for the design and analysis of security-critical IT and OT systems. This particularly includes the evaluation and further development of formal modeling techniques. Your focus will be on the unification of complementary models (e.g. architectural, behavioral and attack models) as well as on the minimization of complexity in the calculations needed for system analyses (such as model checking). You will present your results in scientific publications, in internal and external discussions, workshops and conferences as well as through the implementation of demonstrators.
The Institute for the Protection of Maritime Infrastructures offers you a professional environment to conduct research in the highly relevant fields of theoretical computer science and IT-security. Should you consider earning a PhD, we will be happy to support you.
The position is suitable for both career starters and for people with professional experience who would like to deepen their work in the above-mentioned fields or develop them for the first time.
a successfully completed scientific university degree (master's or diploma) in computer science, mathematics, IT-security or other courses of study relevant for the position
very good knowledge in at least one of the fields "theoretical computer science" or "IT-security" as well as the ability and willingness to acquire missing knowledge
ability and willingness to work in a mathematical-formal way
good knowledge of common programming paradigms and languages as well as software development methodologies
proficiency in the German and English language both written and spoken
Look forward to a fulfilling job with an employer who appreciates your commitment and supports your personal and professional development. Our unique infrastructure offers you a working environment in which you have unparalleled scope to develop your creative ideas and accomplish your professional objectives. Our human resources policy places great value on a healthy family and work-life-balance as well as equal opportunities for persons of all genders (f/m/x). Individuals with disabilities will be given preferential consideration in the event their qualifications are equivalent to those of other candidates.
DLR - Helmholtz / Deutsches Zentrum für Luft- und Raumfahrt
---
Visit employer page
---
Deadline:
2024-02-10
Location:
Germany, Bremerhaven
Categories:
Computer Engineering, Computer Sciences, IT Security, Mathematician, Mathematics, PhD,
Apply
Ads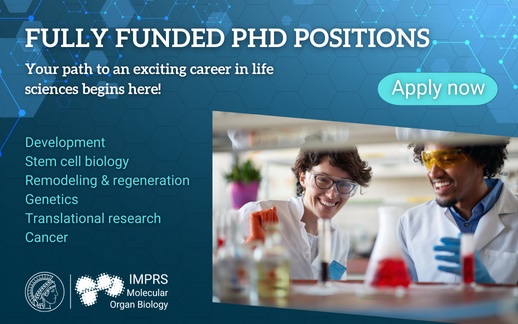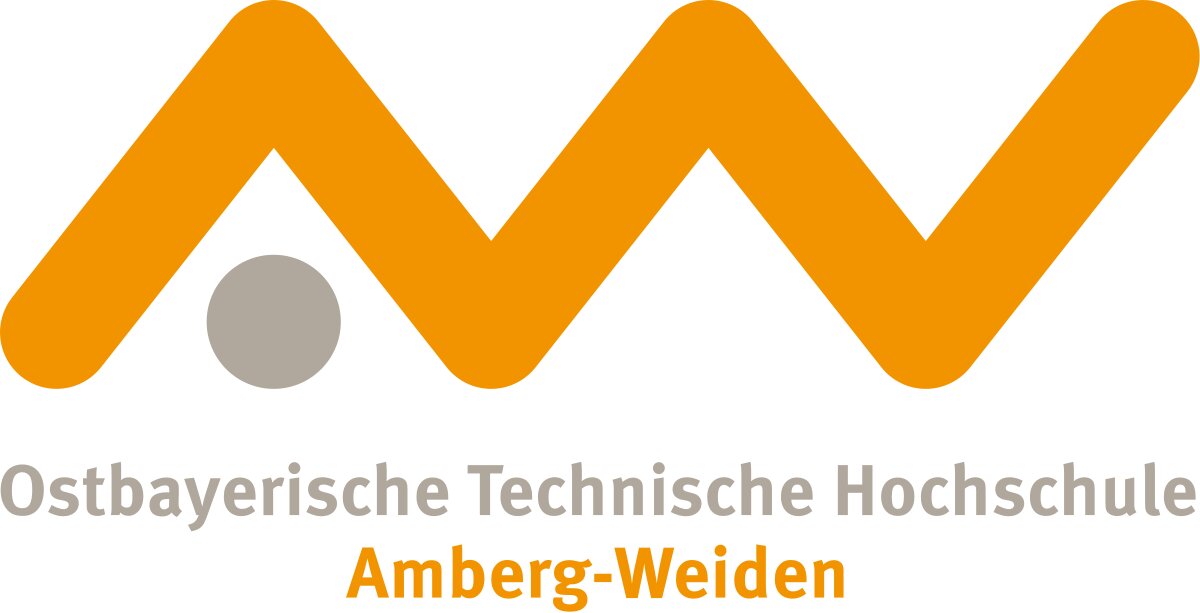 More jobs from this employer