3 Postdoc Positions (f/m/d) MaRDI / NFDI MathWerk / NFDI4DataScience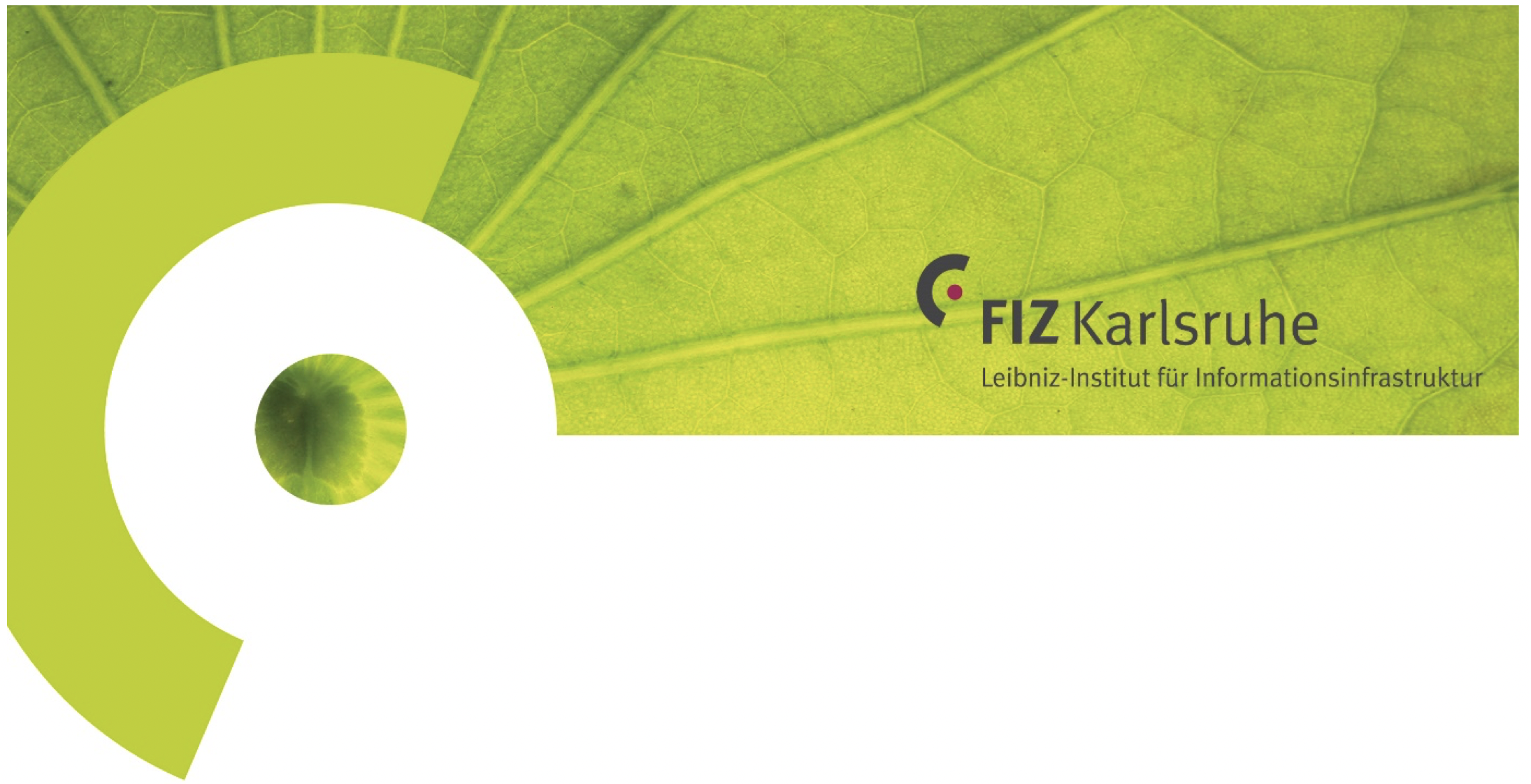 3 Postdoc Positions (f/m/d) MaRDI / NFDI MathWerk / NFDI4DataScience 
FIZ Karlsruhe – Leibniz Institute for Information Infrastructure is one of the leading provider of scientific information and services and a member of the Leibniz Association. Our core task is the professional support of science and industry with research and patent information as well as the development of innovative information infrastructures, e.g. with a focus on research data management, knowledge graphs and digital platforms. For this purpose, we conduct in-house research, cooperate with renowned universities and research associations and maintain an international network. FIZ Karlsruhe is a GmbH (a limited liability company) with a non-profit character and one of the largest non-university institutions of its kind in Germany.
The research area Information Service Engineering (ISE) investigates models and methods for efficient semantic indexing, aggregation, linking and retrieval of comprehensive heterogeneous and distributed data sources. To this end, both statistical and linguistic analysis methods (NLP) as well as machine learning in combination with symbolic logic are applied. ISE research relies and extends on knowledge representation standards developed for the Semantic Web. ISE research application areas include but are not limited to solutions for semantic annotation, semantic search, exploratory search, as well as recommender systems and question answering. 
We are recruiting for the position of 3 Postdocs / Senior Researchers (f/m/x) starting in October 2021. 
Job Description:  
The offered positions will be in the FIZ ISE research team and part of the MaRDI, NFDI- MatWerk or NFDI4DataScience project 

Innovative research on ISE research topics including scientific publications, third party funding proposals, active involvement in professional academic activities 

Supervision of master and bachelor theses, co-supervision of FIZ ISE PhD students 

We offer a productive and continuously evolving research environment, in which you can 

discuss ideas with FIZ ISE team members working on related topics as well as the 

opportunity to set up your own research team 
The first position is part of the MaRDI project on research data infrastructures for mathematics. MaRDI is part of the German Research Data Infrastructure initiative (NFDI programme). Particular tasks within the project will be the design, implementation, population and management of the MaRDI knowledge graph. 
The second position is part of the NFDI-MatWerk project on research data infrastructures for materials science and engineering. NFDI-MatWerk is part of the German Research Data Infrastructure initiative (NFDI programme). Particular tasks within the project will be the design and implementation of ontologies for materials science followed by the design, implementation, population and management of the NFDI-MatWerk knowledge graph. 
The third position is part of the NFDI4DataScience project on research data infrastructures for data science and artificial intelligence. Particular tasks within the project will be the design, implementation, population and management of the NFDI4DataScience knowledge graph. 
Qualifications and Skills:   
An excellent completed PhD and Master degree in Computer Science or a related field 

Publications of research results in renowned, peer-reviewed journals and conferences 

Proven software engineering skills and the ability to develop mature software components 

beyond pure research prototypes 
Successful supervision of bachelor and master students 

Successful collaborations with other research groups, industry, as well as open-source and 

community initiatives, for example, in the context of publicly funded collaborative research 
projects 
Experience in applying for funding by national and international funding bodies 

Excellent English skills, written and spoken, German language skills are highly beneficial 
Expertise in the following fields of research: 
Knowledge Graphs and Semantic Web Technologies 

Ontology Design and Ontological Engineering 

Machine Learning and Deep Learning 
The candidate should be highly self-motivated, be interested in tackling challenging research problems, have organizational skills, be open minded, and have scientific leadership potential. 
We offer you the opportunity to play a creative role in a highly dynamic scientific and technical environment and to support and advance our innovative projects and developments in the best possible way. You will find with us interesting and multifaceted tasks and performance-oriented career and professional development opportunities. With our working time models and the support of mobile working, we allow a high degree of flexibility in the arrangement of work schedules, considering the individual family and operational work situation (life-work balance). FIZ Karlsruhe understands itself as a family-friendly institution, with equal opportunities being an integral part of our daily life. Since October 2016, we have been certified by the audit berufundfamilie. 
Remuneration is based on the Collective Agreement for the Public Sector (TVo?D). The employment contract is initially limited to two years with an optional extension. Applications from severely handicapped persons will be considered with preference, provided they are equally qualified. Information on data protection for employment advertisements can be found on our website. 
Excellent candidates are invited to apply with: 
detailed curriculum vitae 

copies of degree certificates/transcripts 

publication record 

writing samples/copies of relevant scientific papers (e.g. thesis, etc.) 

letters of recommendation (preferably at least two) 

a statement of interest/letter of motivation covering your research goals 
For questions, please contact Prof. Dr. Harald Sack (Harald.Sack(at)fiz-karlsruhe.de). 
Please send your complete application documents by e-mail to: 
FIZ Karlsruhe – Leibniz Institute for Information Infrastructure Human Resources
Mr. Rainer Kurz
Hermann-von-Helmholtz-Platz 1 
76344 Eggenstein-Leopoldshafen
Phone: +49 7247/808-168
E-Mail: bewerbung@fiz-karlsruhe.de Homepage: www.fiz-karlsruhe.de