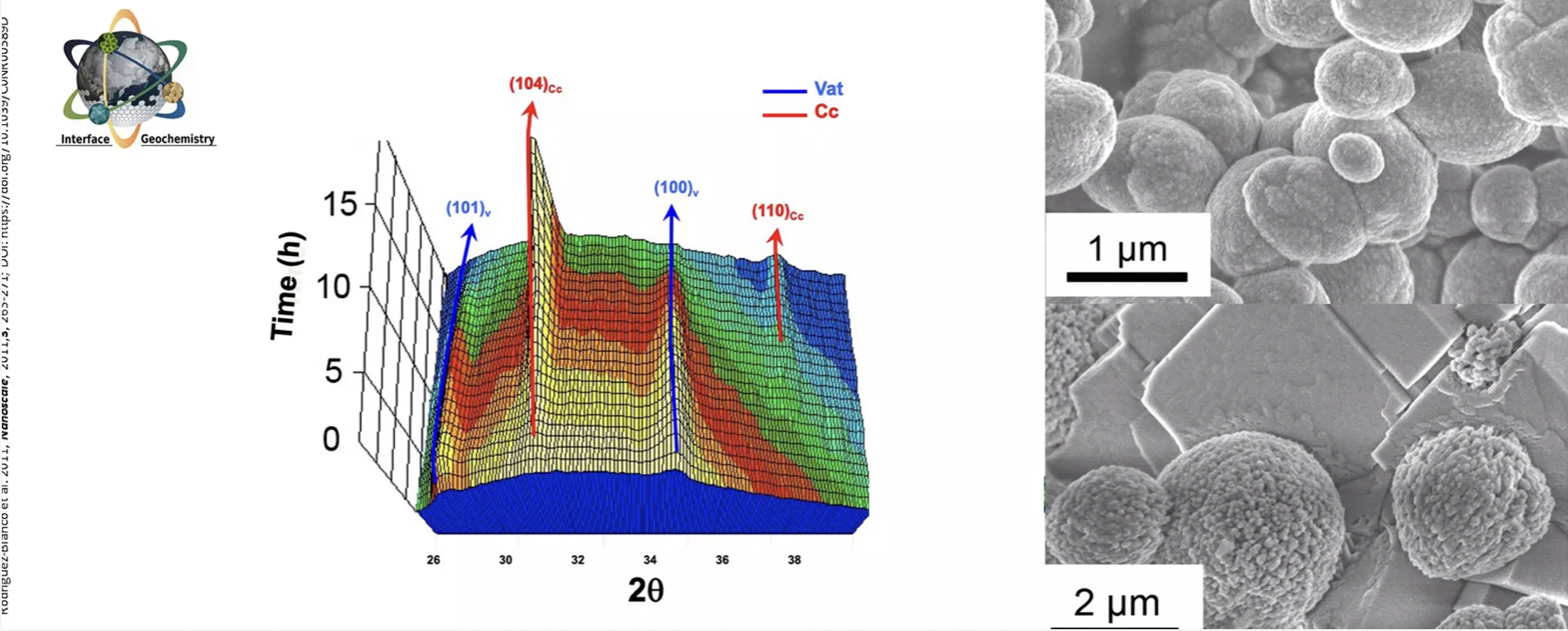 The Helmholtz Centre Potsdam – GFZ German Research Centre for Geosciences is the national centre for geosphere research. As a member of the
Helmholtz Association of German Research Centres
we are part of the largest scientific organization in Germany. With approximately
1,300
employees our key mission is to secure a profound understanding of the systems and processes of solid Earth, to develop strategies and options for action in addressing global change and its impacts on a regional level, to understand natural hazards and to minimize associated risks, to ensure the sustainable provision of energy and raw materials for a high-tech society and to evaluate the influence of human activity on system Earth.
As a partner in
Geo.X
, the GFZ has access to an excellent network of other geoscience institutions in Potsdam and Berlin. This largest regional concentration of geoscientific competence in Europe offers first-class cooperation and development opportunities.
We seek a highly motivated and enthusiastic mineralogist who wants to develop her/his/their skills in a highly interdisciplinary work environment in order to obtain a holistic understanding of mineral-microbe-fluid-interactions in Earth Surface processes.
The successful candidate will contribute their specialist mineralogical skills in diffraction, scattering and spectroscopy to two main aspects related to low temperature (< 100 oC) mineral reactions:
(a) as part of the ERC Synergy grant "Deep Purple" she/he/they will evaluate the variations in mineralogical composition of dust (and their interactions with black carbon and microbes) from surface snow and ice samples and determine the contribution of mineral dust to the darkening of the Greenland Ice Sheet.
(b) as part of the Interface Geochemistry section, she/he/they will help to elucidate nucleation, growth and transformation of amorphous and crystalline phases.
She/he/they will join an international and diverse team of researchers led by Liane G. Benning, who is very committed to fostering a fully inclusive research environment. Non-discrimination and equal treatment are integral parts of our group policy.
Diversity and equal opportunities are integral components of our human resources policy. The GFZ actively promotes diversity and explicitly welcomes applications from all qualified individuals, regardless of ethnic and social origin, nationality, gender, sexual orientation and identity, religion/belief, age and physical characteristics. Anyone who has been recognized as severely disabled, will be given preferential consideration in the event of equal suitability and qualification in accordance with the provisions of the German Social Code IX. If you have any questions, please contact our representative for the severely disabled at sbv[at]gfz-potsdam.de, who will be happy to assist you in the further application process. In case of further queries regarding gender equality, please do not hesitate to contact our Equal Opportunities Officer at gba[at]gfz-potsdam.de.
Your personal data will be processed for the purpose of conducting the selection procedure on the basis of Art. 6 para. 1 b, Art. 88 GDPR in conjunction with Art. 26 of the Data Protection Act for the State of Brandenburg. After completion of the procedure, application documents will be deleted in compliance with data protection regulations. Members of the Cryo-Microbiology group of the Aarhus University, Denmark will be involved in the selection procedure. Your personal data will, of course, be treated confidentially and will be communicated to the involved person exclusively for the purpose of evaluating your professional suitability within the framework of this selection procedure. Once the procedure has been completed, the personal data will also be deleted there in compliance with data protection regulations.
In case of any further queries relating to the field of activity, please contact Liane G. Benning via email at benning@gfz-potsdam.de. If you have any general questions about the application process, please contact Ms Buge at +49 (0)331-288-28787.