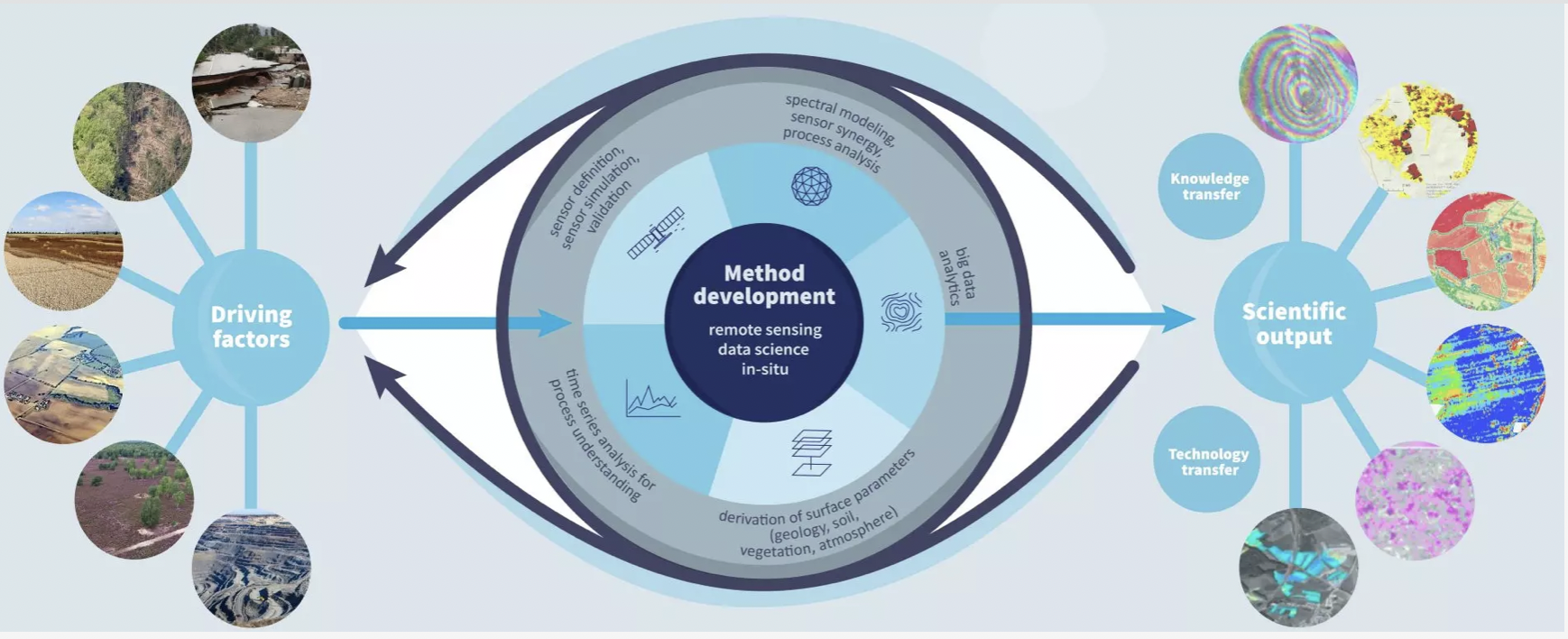 The Helmholtz Centre Potsdam – GFZ German Research Centre for Geosciences is the national centre for geosphere research. As a member of the
Helmholtz Association of German Research Centres
we are part of the largest scientific organization in Germany. With approximately
1,300
employees our key mission is to secure a profound understanding of the systems and processes of solid Earth, to develop strategies and options for action in addressing global change and its impacts on a regional level, to understand natural hazards and to minimize associated risks, to ensure the sustainable provision of energy and raw materials for a high-tech society and to evaluate the influence of human activity on system Earth.
The German GeoResearch Center in Potsdam (GFZ) in collaboration with the International Center for Tropical Agriculture (CIAT) is offering a
to perform three-year research as part of MITIGATE+. A research project contributing to collective global targets for Climate Adaptation and Mitigation in food systems (and related forest impacts) in selected countries across Asia, Africa and Latin America (further information can be found here).
The PhD position is supported by CIAT's MITIGATE+ project. The PhD research is conducted mainly at the German GeoResearch Center (GFZ) Potsdam (Section Remote Sensing and Geoinformation) and the University of Potsdam under the supervision of Prof. Dr. Martin Herold in close collaboration and supervision with Dr. Louis Verchot (CIAT). The candidates are expected to spend some time to work with CIAT and to engage in country work and international exchange and meetings in study countries. This research will involve the use of time-series of remote sensing data, visual interpretation of high-resolution imagery and integration of different data sources (ie. combination with existing regional and global remote sensing-based products). Furthermore the applicants should be familiar with advanced tools in large area satellite remote sensing to study land dynamics and with assessing and estimating related land use and GHG changes. Working with developing country partners is expected.