Student computer science, mechanical engineering, vehicle technology or similar (f/m/x)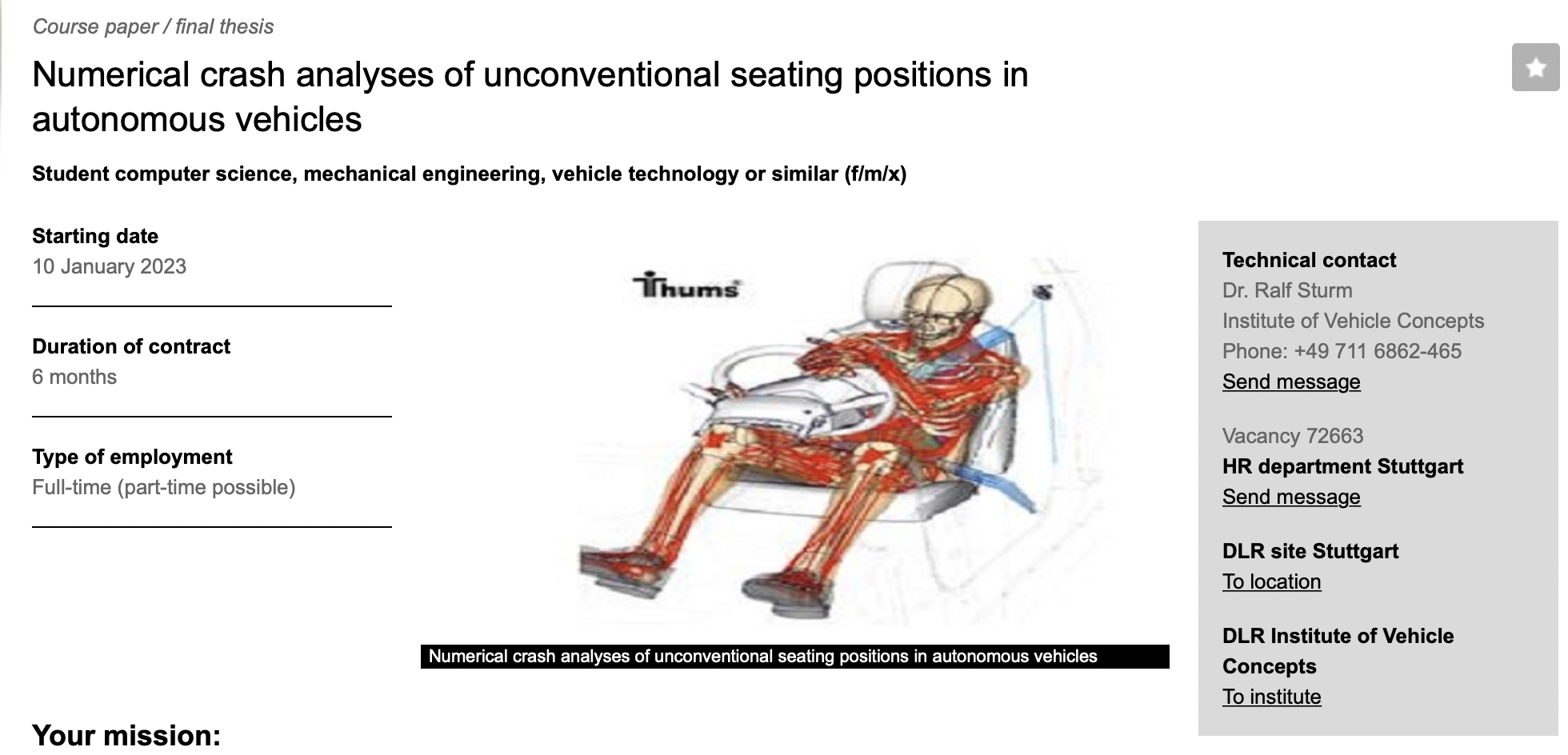 A particular challenge for autonomous vehicle development is to become safer and more fuel-efficient as requirements of the vehicle increase. For instance, with the increasing level of road-traffic autonomy (SAE Level 5), the importance of occupant protection will increase. For instance, the undefined occupant positioning during a possible crash load results in uncertainty of the loads and injuries sustained by the occupant. Therefore, a more detailed understanding of them is required for the structural design of the vehicle. This is only possible via a detailed modelling of the human physiology (human models) throughout the crash phase. The first step of the work should develop an overview of the state of research in the field of human modelling. Subsequently, numerical human models (THUMS) will be analyzed for their capabilities and limitations in order to derive a suitable strategy for the integration of human modelling. Finally, an initial assessment of the "out-of-positioning" risks will be carried out via the implementation of the human models into the crash model of the Urban Modular Vehicle.
Content of the work:
literature research of autonomous vehicle crash concepts for occupant protection
literature research of human modelling in crash simulation
research of existing approaches and solutions to "out-of-position" seating
comparison of crash behaviour between dummy and human models
evaluation of the crash safety performance of the Urban Modular Vehicle with the aid of human models
documentation of the work accomplished
Student from the field of automotive, mechanical, aerospace or similar engineering/scientific discipline
interest in Automotive Technology
thorough, reliable and the ability to work independently
Look forward to a fulfilling job with an employer who appreciates your commitment and supports your personal and professional development. Our unique infrastructure offers you a working environment in which you have unparalleled scope to develop your creative ideas and accomplish your professional objectives. Our human resources policy places great value on a healthy family and work-life-balance as well as equal opportunities for persons of all genders (f/m/x).Individuals with disabilities will be given preferential consideration in the event their qualifications are equivalent to those of other candidates.
DLR - Helmholtz / Deutsches Zentrum für Luft- und Raumfahrt
---
Visit employer page
---
No deadlineLocation:
Germany, Stuttgart
Categories:
Aerospace Engineering, automation technology, Computer Sciences, Mechanical Engineering, Student Assistants, Technology,
Apply
Ads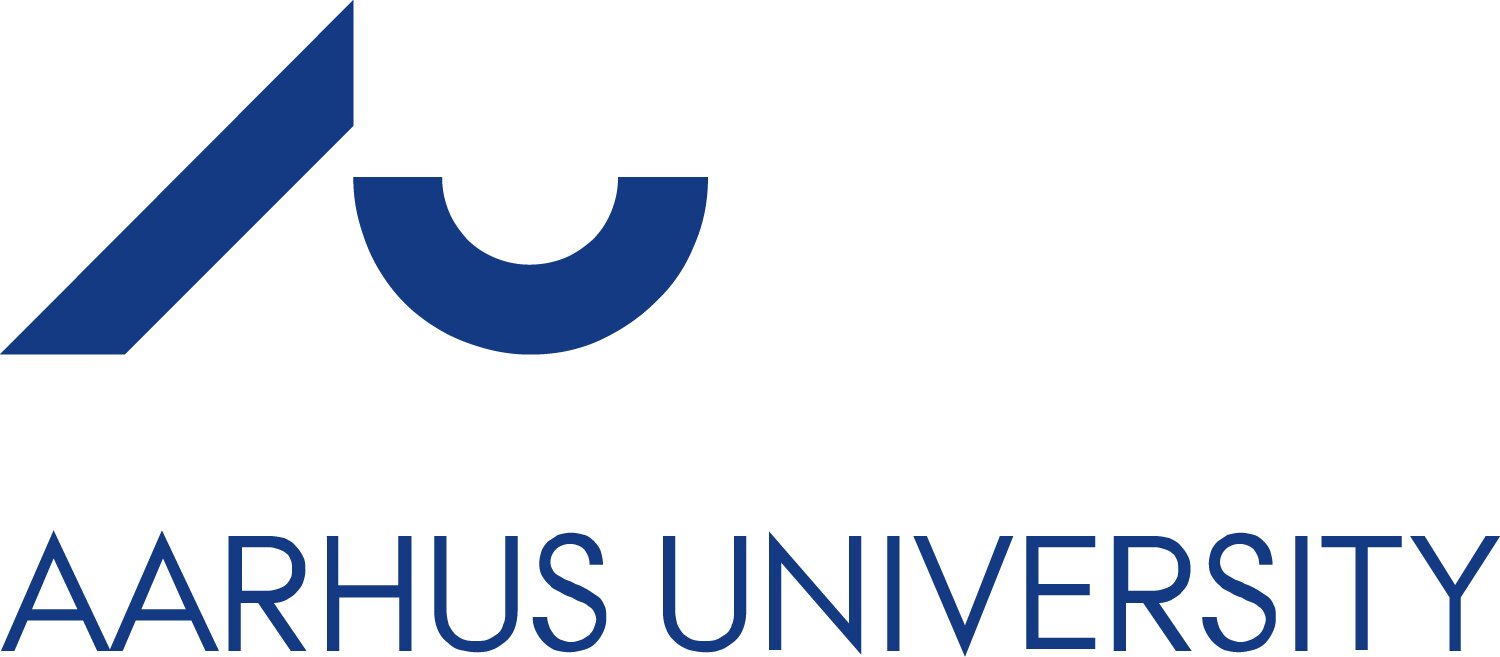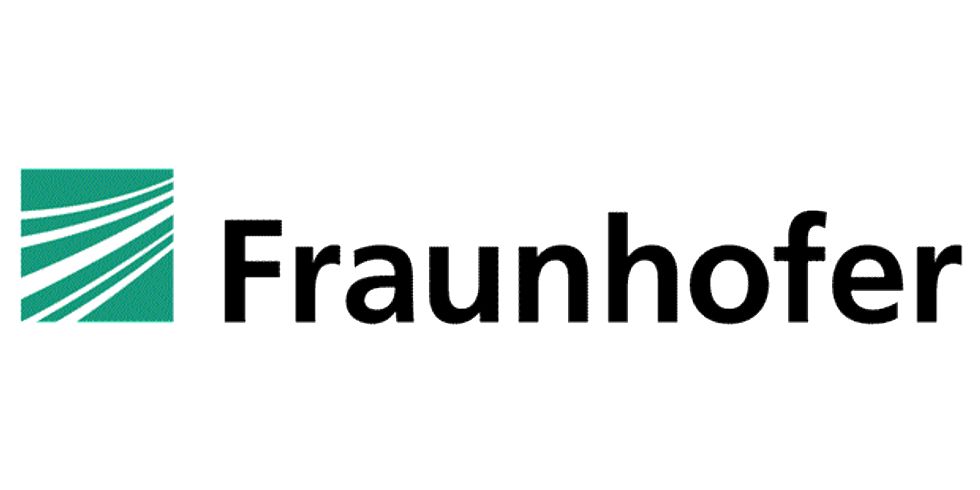 More jobs from this employer