Postdoc – Computational Epigenomics (f/m/x)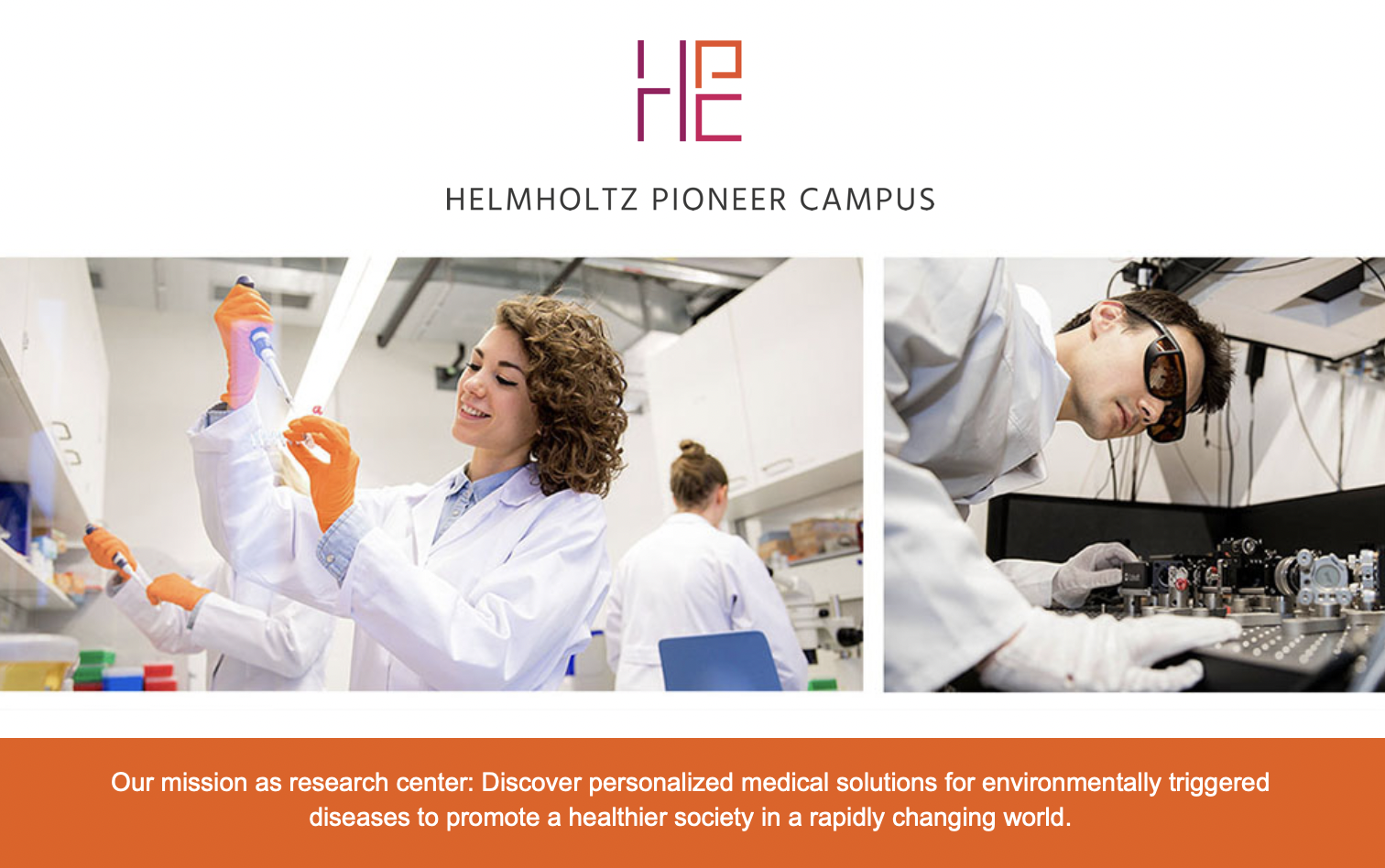 The Helmholtz Pioneer Campus (HPC) founded and funded by Helmholtz Munich stands for the intelligent fusion of biomedical sciences, engineering and digitization. At HPC, top scientific talents from across the globe work together on the development of novel solutions that make a difference in the prevention, diagnosis and treatment of diseases.

The 3D Genome and Molecular Neuroscience group headed by Dr Boyan Bonev studies the epigenetic mechanisms of generegulation during development. The goal of this project is to identify novel factors controlling 3D genome organization during neuraldevelopment. This position is funded by our ERC Consolidator Grant.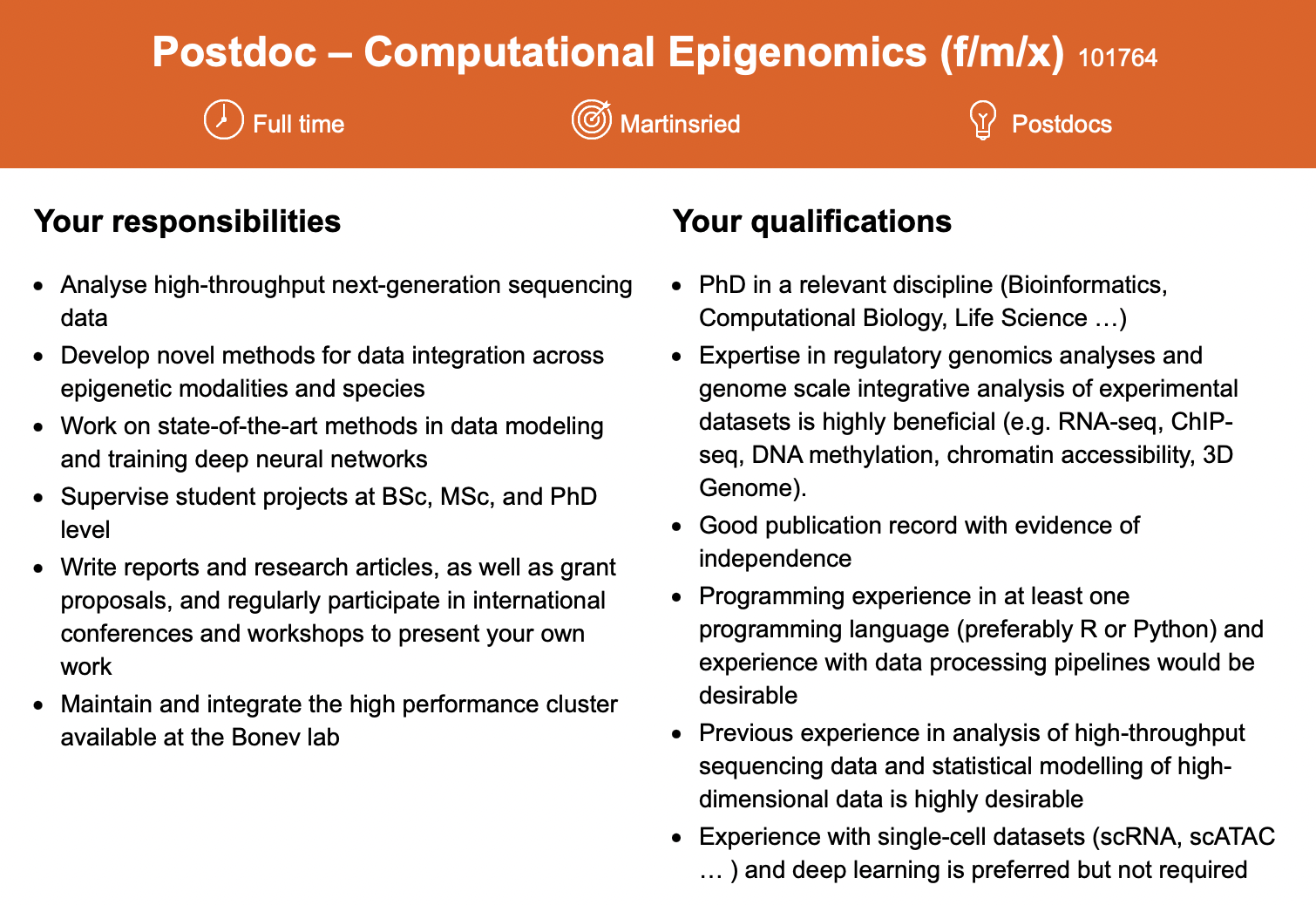 Munich, with its numerous lakes and its vicinity to the Alps, is considered to be one of the cities with the best quality of life worldwide. With its first-class universities and world-leading research institutions it offers an intellectually stimulating environment.
Provided that the prerequisites are fulfilled, a salary level up to E 13 is possible. Social benefits are based on the collective agreement for the federal public service (TVöD). The position is (initially) limited to 2 years, under certain circumstances an extension can be arranged.
To promote diversity, we welcome applications from talented people regardless of gender, cultural background, nationality, ethnicity, sexual identity, physical abilities, religion and age. Qualified applicants with physical disabilities will be given preference. If you have obtained a university degree abroad, we require further documents from you regarding the recognition of the degree. Please request the recognition as early as possible.
Curious?
If you have further questions, simply contact
Dr. Boyan Bonev, +49 89 2180‑71902, who will be happy to be of assistance.

Helmholtz Zentrum München
Deutsches Forschungszentrum für Gesundheit und Umwelt (GmbH)
Helmholtz Pioneer Campus
Großhadener Str. 9
82152 Neuherberg Planegg-Martinsried 





Helmholtz / Zentrum München - Deutsches Forschungszentrum für Gesundheit und Umwelt
---
Visit employer page
---
No deadlineLocation:
Germany, München
Categories:
Bioinformatics, Computational Biology, Computer Engineering, Computer Sciences, Epigenomics, LifeScience, Postdoc, Programming,
Apply
Ads