RESEARCHER FOR EDGE COMPUTING & EMBEDDED SYSTEMS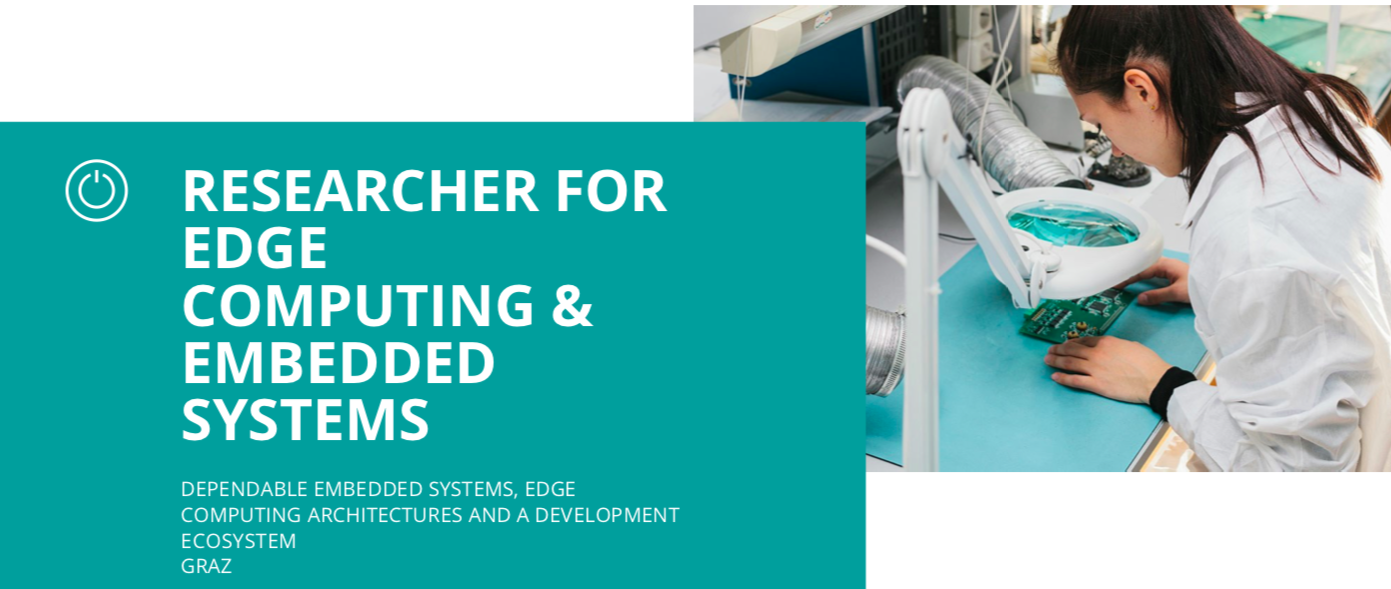 We embed edge computing into the electronic based systems (EBS) value chain and build the bridge from the scientific advancement of formal models to the efficient development of real world IoT and Industry 4.0 applications. Edge computing and the Internet of Things require dependable embedded systems, resulting in complex research challenges. 
YOUR FUTURE RESPONSIBILITIES 
System architectures, HW-SW partitioning, distribution between cloud, edge and things and codesign from component to algorithm enable Resource Aware Quality of Service and trading off scarce resources.
The vast amount and sensitivity of data generated at the edge requires data engineering with solutions for data ownership and privacy, while actively intervening into data sensing.
The complexity of the IoT implies challenges to testability, security and dependability. Hybrid approaches combine formal methods with heuristics and confidence estimations.
The broad deployment of IoT and embedded AI requires identifying gaps in the development ecosystem and standardizing elements with the highest leverage to enable a design-flow for high- quality SW and systems. 
YOUR PROFILE 
You would like to work at the forefront of embedded systems research, translating academic work with universities into industry co-operations and funding projects. 
PhD degree in a related topic area, with strong publication track record
Experience in distributed systems architectures, codesign and dependability research
Post-doc academic research or relevant experience in industrial R&D is a plus
Team player, dynamic and ambitious, eager to learn and to contribute to the growing organization, mindset for scientific excellence as well as real world applications
Commitment to writing publications, leading smaller research projects, and participating in acquisition of industry partners and funding grants 
IMPORTANT FACTS 
Beginning of the employment: as soon as possible 
The position is endowed with a min. gross annual salary of € 56.000 depending on your experience and skills. 
BECOME PART OF SILICON AUSTRIA LABS 
The top research center for electronic based systems (EBS). 
Unfold the future, unfold yourself.