Senior / Key Researcher for Collaborative Perception & Decision Making (f/m/d)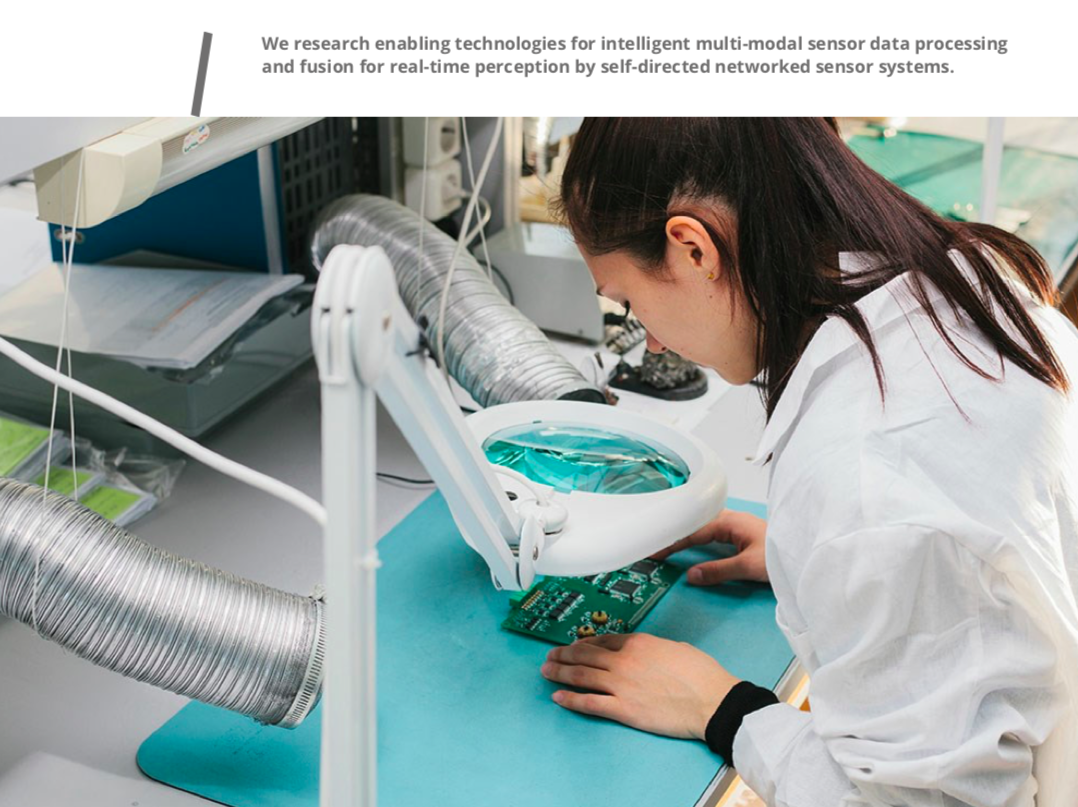 YOUR FUTURE RESPONSIBILITIES 
IoT and CPS applications require smart networked sensor systems for improved real-time perception and dependable AI for decision making using limited resources, resulting in complex research challenges: 
·       Self-organized collaborative sensor-actor systems enable improved environment perception in a resource constrained setting, even for critical use-cases. Codesign spans from sensor and the self-direction of the networked system, to system and application level decision algorithms. 
·       The real world application of machine learning requires AI to be dependable, trustable and verifiable. The feasibility and strengths of AI in resource constrained real-time scenarios builds on improved and novel ML approaches, optimizing their design and defining selection criteria. 
·       Robustness has to be proven on three levels: handling unexpected situations or environments, compensating for low signal quality in sensed data, and dealing with partial system failures and limited availability.


We build on formal and mathematical approaches to machine learning and ensuring its dependability and explainability, applying it to concrete tasks in fields ranging from Industry 4.0 and sensor networks to predictive maintenance and medical applications. 
YOUR PROFILE 
You are a seasoned researcher and would like to work at the forefront of embedded systems research, translating academic work with universities into industry co-operations and funding projects. 
·       PhD degree in a related topic area, profound expertise in the field.
·       Expert understanding of dependable embedded systems, machine learning and sensors.
·       Several years of post-doc academic research or relevant experience in industrial R&D. Strong publication track record with high impact publications and/or patents.
·       Leadership skills and experience, ability to shape our organization and the growth of SAL.
·       Commitment to writing and reviewing publications, leading and coordinating research projects, acquisition of industry partners and funding grants.
·       Involvement in boards, standardization and committees and a broad network are a plus. 
IMPORTANT FACTS 
Beginning of the employment: as soon as possible
The position is endowed with a min. gross annual salary of € 68.000 depending on your experience and skills. 
BECOME PART OF SILICON AUSTRIA LABS   
The top research center for electronic based systems (EBS). 
Unfold the future, unfold yourself.