Engineer Space Technology, Electrial Engineering, Mechanical Engineering or similar (f/m/x)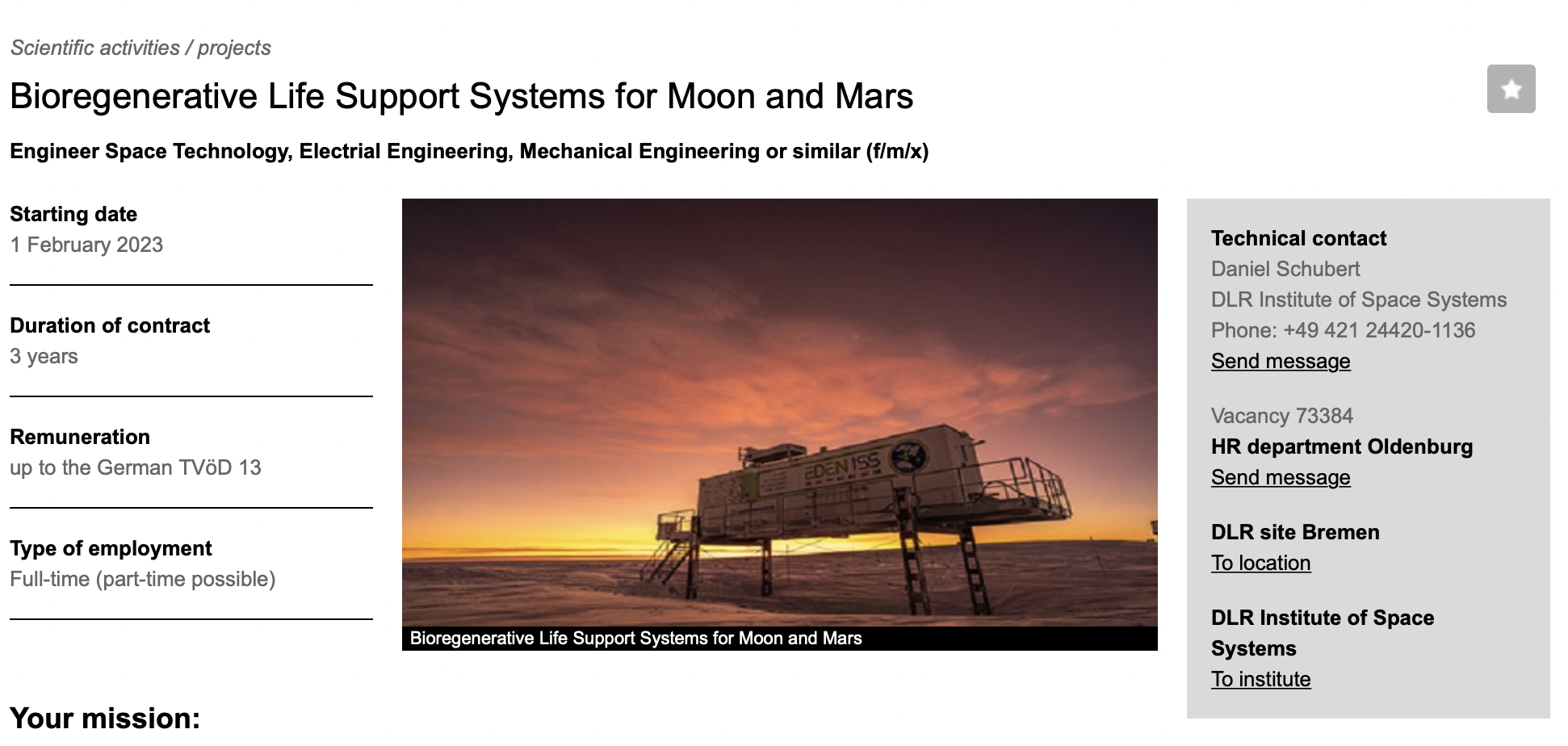 The Institute of Space Systems analyzes and evaluates complex space systems in technical, economic and socio-political terms. Furthermore, the institute develops innovative concepts for space missions with high international visibility.
Within the Department of System Analysis Space Segment, studies and developments of space systems (orbital & planetary) are performed on concept level under technical, economic as well as socio-political aspects. The studies carried out in the department serve as preparation for activities in the field of systems engineering and as decision-making aids for politics and program boards
To this end, the department operates the Concurrent Engineering Facility, CEF (Simultaneous Design Laboratory) as well as the Planetary Infrastructures Laboratory for the development of specialized habitat technologies. The research in the field of Human Spaceflight and here especially Bioregenerative Life Support Systems (BLSS) of planetary infrastructures and their habitats, will be deepened. The goal is to advance the progress of cutting-edge cultivation technologies and adapt these developments for applications in space.
In the frame of the new project EDEN LUNA the EDEN ISS Antarctica research laboratory will be reused, modified and connected to the ESA-DLR simulation facility LUNA, which will be established in Cologne, considering new design aspects and new lunar mission requirements.
Your responsibilities include:
coordination of technical activities and active participation in the design, development and manufacturing of the EDEN LUNA greenhouse with focus on Controlled Environment Agriculture (CEA) technologies (e.g. climate control technologies)

interface management, including coordination of the EDEN LUNA research lab internal and external interfaces between subsystems as well as interfaces to the LUNA FLEXHAB facility in Cologne

support of technical reviews (RID management, system level):

coordination of technical feasibility with subsystems in the overall system

ensuring information provision/documentation of participating partners and/or subsystems

active participation in the integration of the various components and subsystems into the EDEN LUNA research laboratory (Assembly, Integration & Test - AIT)
completed scientific university degree in aerospace engineering, mechanical engineering, electrical engineering or comparable engineering background

knowledge of structural design, CAD applications, systems engineering

experience in climate control techniques and/or greenhouse technologies desirable

team spirit and creativity

very good knowledge of English, both written and spoken
Look forward to a fulfilling job with an employer who appreciates your commitment and supports your personal and professional development. Our unique infrastructure offers you a working environment in which you have unparalleled scope to develop your creative ideas and accomplish your professional objectives. Our human resources policy places great value on a healthy family and work-life-balance as well as equal opportunities for persons of all genders (f/m/x).Individuals with disabilities will be given preferential consideration in the event their qualifications are equivalent to those of other candidates.
DLR - Helmholtz / Deutsches Zentrum für Luft- und Raumfahrt
---
Visit employer page
---
No deadlineLocation:
Germany, Bremen
Categories:
Aerospace Engineering, Economics, Electrical Engineering, Engineer, Mechanical Engineering, Systems Engineering, technical, Technology,
Apply
Ads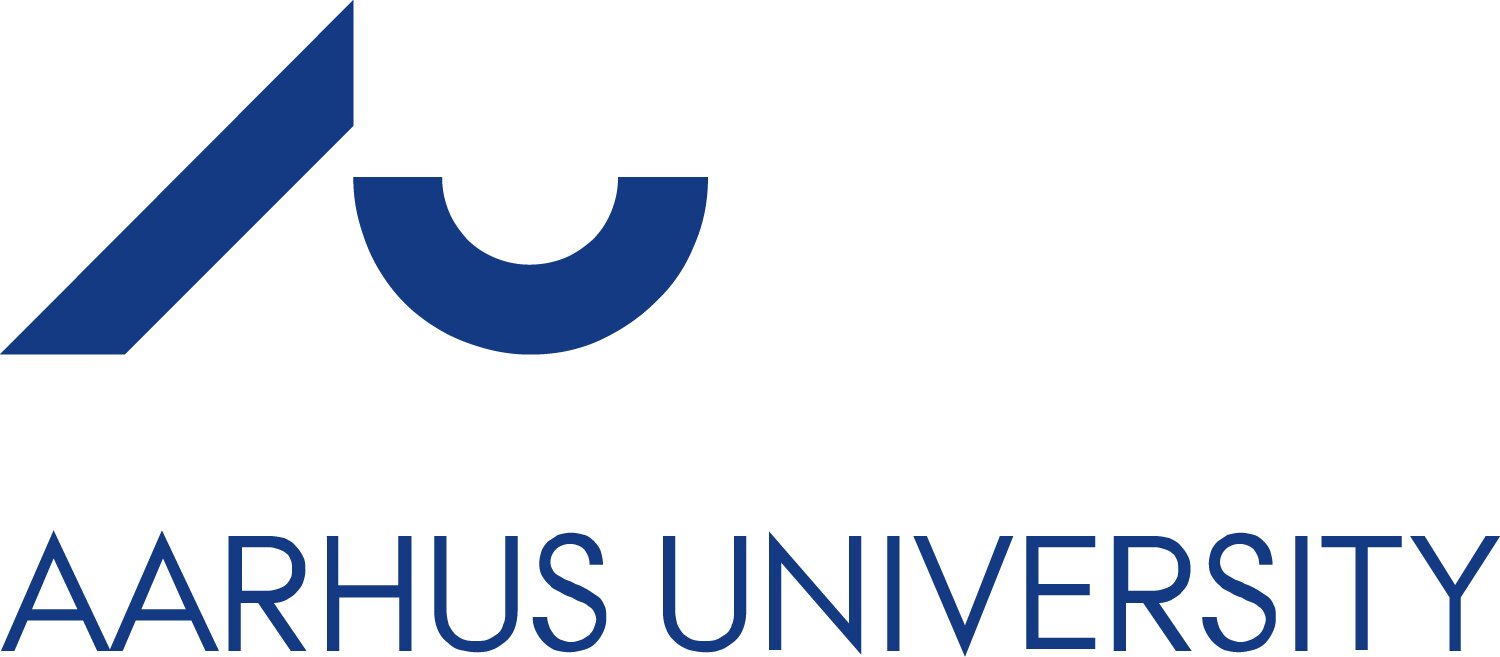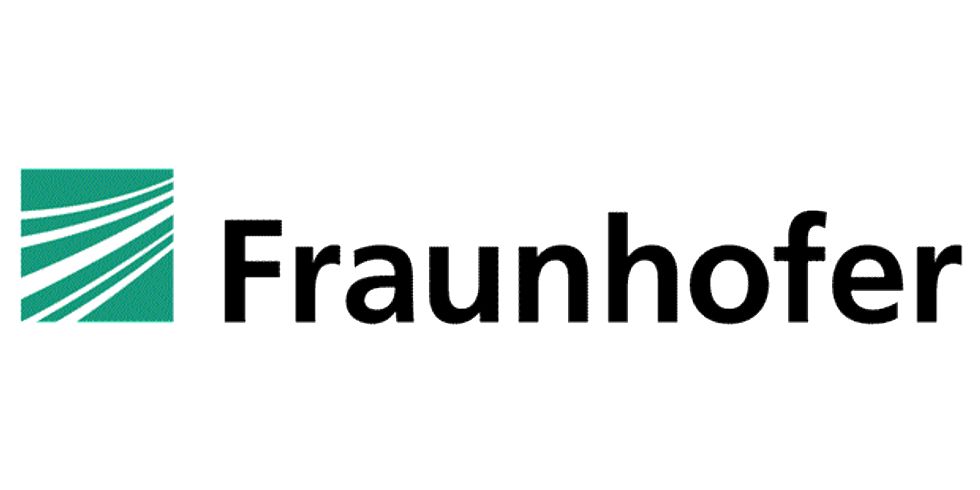 More jobs from this employer