Head of Research Unit – Frontend Integrated Circuits and Systems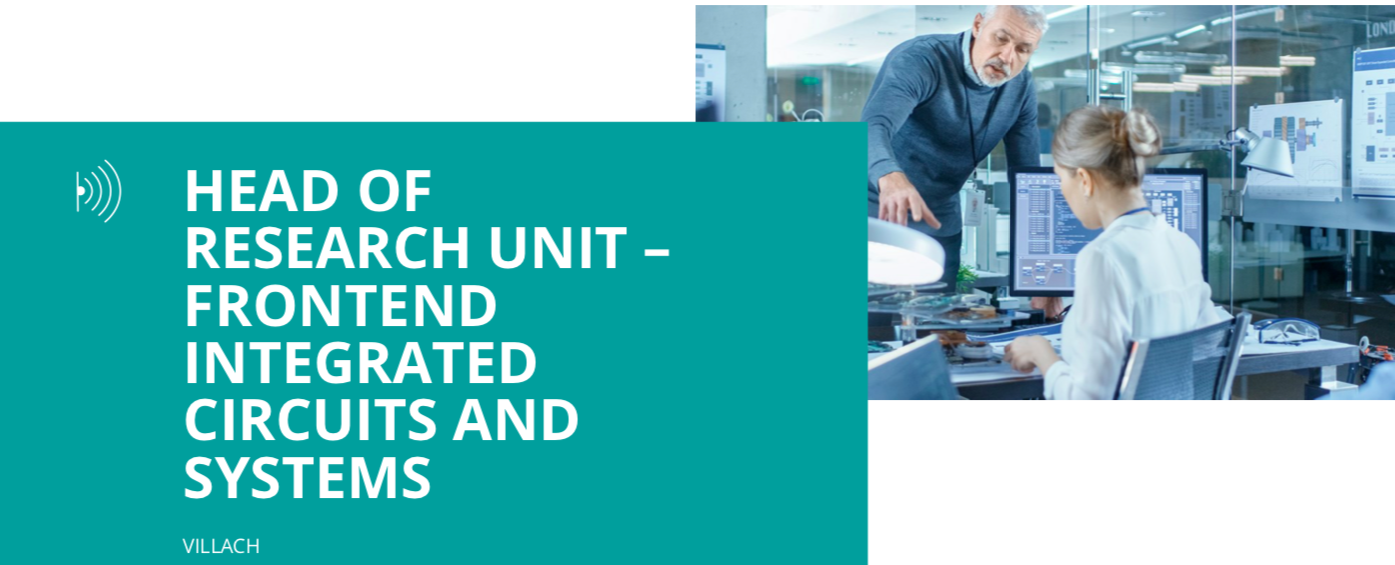 In the network of science and industry, SAL offers research in the areas of Sensor Systems, RF Systems, Power Elec?tronics, System Integ? ration Technol? ogies and Embedded Systems.
SAL – a great place to research. 
YOUR FUTURE RESPONSIBILITIES 
·       Leadership responsibility:
Management and further development of the research unit for Frontend Integrated Circuits and Systems.
·       Research unit budget, staff planning and controlling.
·       Shaping the division research program and project portfolio together with supervisors and peers. 
·       Growing the research unit towards research excellence and economic impact. 
Scientific responsibility:
·       Definition, setup and management of cooperative and funded research projects.
·       Guiding research staff on high performance analog/RF and mixed-signal integrated circuits and systems for sensor and RF frontends.
·       Scientific support and supervision of researchers.
·       Close cooperation and support of scientific and industrial project partners in cooperative research projects.
·       Dissemination of research results on respected conferences and journals. 
YOUR PROFILE 
·       Expert knowledge in integrated circuit design and implementation of analog, RF or mixed-signal systems.
·       Knowledge in design of 3D heterogeneous integration technologies (like System-in-Package or PCB embedding technologies) is of advantage. 
·       Strong scientific / research track record evidenced by publications, invited lectures or patents on related fields.
·       Multi-annual experience in acquisition and guidance of Austrian / European funding projects and scientific cooperative research. 
·       Active industrial and academic network.
·       Leadership qualities with the ability to inspire, promote and motivate young scientists. 
IMPORTANT FACTS 
·       Begin?ning of the employ?ment: 01.10.2020
·       This posi?tion is endowed with a gross annual salary of € 80.000 based on the collec?tive agree?ment for re?search ("Forschungs-Kollek?tiv?ver?trag") and depen?ding on your expe?ri?ence and skills. 
BECOME PART OF SILICON AUSTRIA LABS 
The top research center for electronic based systems (EBS). 
Unfold the future, unfold yourself.