PhD Researcher Man-machine interactions and Marketing

PhD Researcher Man-machine interactions and Marketing
Ghent, Brussels, Leuven, Belgium Employee Partial Remote Job
Do you have a passion for research? Would you like to work on your PhD in an open, international and dynamic environment with a close link to the business world? And are you ready to explore how consumers and managers make judgments and decisions in world that is increasingly dominated by machines and algorithms? Let's talk!

PhD Researcher Man-machine interactions and Marketing

Vlerick Business School is a triple-accredited, top-ranked international business school at the heart of Europe – with a solid scientific foundation that provides the backbone for knowledge with lasting impact. We strive to make coming to Vlerick feel like a transformative experience that ignites the entrepreneurial leadership fire. In doing so, we help form positive change-makers ready to challenge the status quo and make things happen.
Vlerick is a school, but we run it as a company, aligned with the high standards we foster in our different programmes. We are looking for an enthusiastic and driven PhD Researcher with a passion for man-machine interactions.
The job
Complete a PhD journey on how consumers and managers make judgments and decisions together with machines and explore implications for marketing.
Conduct research on this topic. This includes desk research, data collection and analysis.
Apply for long-term academic project funding, including for your own PhD research project.
Disseminate knowledge by writing papers, reports, and articles, communicating on social media, organizing workshops for practitioners, and presenting research findings to both business and academic audiences.
Conduct research in collaboration with faculty and other researchers.
Provide support for teaching activities, both in executive education and in MBA/Master courses.
You
Have a master's degree (ideally in subjects like marketing, business engineering, statistics, data science etc) with distinction and a research mind-set.
Are passionate about the research topic and have good analytical skills.
Want to conduct rigorous academic research relevant to business.
Are fluent in English and have excellent writing skills.
Can work autonomously but you are also a good team player.
Have a proactive attitude.
Will be based on our campus in Ghent, Brussels, or Leuven in combination with your home office.
#ProudtobeVlerick
Autonomy and responsibility in a challenging work environment.
A dynamic, open, and international company culture.
Opportunities for professional and personal growth.
A team of enthusiastic, driven colleagues, passionate about learning.
The chance to build content expertise as well as an interesting network.
You'll have a real impact and inspire people to live, learn and leap!
At Vlerick, openness to the world is part of our DNA. We are continuously working towards being a truly diverse, equitable and inclusive place to work and learn at. So, no matter who you are, where you come from, or what your dreams are, we are looking forward to receiving your application.
You will become part of the Vlerick team but will start your PhD journey on the KUL payroll with Bart De Langhe, Frank Goedertier, and Philippe Baecke as your promotors. Here you can find transparent information on your salary package. 

Take the leap and join us
If you think you meet these criteria, please apply with your resume and motivation letter on our website. We look forward to hearing from you! Happy to give you more information on the job content: filip.goeman@vlerick.com.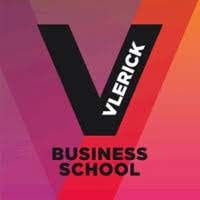 Vlerick Business School
---
Visit employer page
---
No deadlineLocation:
Belgium, Leuven, Ghent, Brussels
Categories:
analytical skills, business engineering, Data management, Data Science, Marketing Management, PhD, Statistics,
Apply
Ads